We are very excited and pleased to introduce three new members to the HSC CoWorks Coaching Team:
Donna Redman
Donna has been a member of the HSC CoWorks team for over 5 years now as an online marker, however recently has accepted the role of Head Marker for student online submissions and will also be working with HSC CoWorks students face-to-face in the Bondi Junction campus once a month on Sundays. We invite all students to meet with Donna when she is in the office and students from our Lindfield and Mosman campuses are also welcome to attend.
Donna has extensive experience as a head teacher, tutor and HSC marker in the areas of English and Studies of Religion.
Donna loves teaching and is very passionate about assisting students achieve their best in their learning, mindset and overall wellbeing. Last year Donna started a company Awaken Youth, which delivers professional development workshops for high school teachers in the area of youth suicide prevention. She is also a keen fiction writer and published her first young adult novel in 2015, Awakening Sebastian.
Donna also has extensive experience marking the HSC Papers with the Board of Studies.
Donna is a very goal orientated person with a positive outlook. She loves to pack life full of positive experiences that mainly revolve around her family, travel, the outdoors and helping young people to succeed.
Dr Meta Regis
Meta joins the HSC CoWorks team working with students face-to-face, predominantly with improving their English essays.
Meta has fifteen years experience teaching senior courses in English, comprising Year 11 Preliminary English Advanced and Extension I courses and Year 12 English Advanced, Extension I and Extension II courses. Meta holds a doctorate in philosophy and in 2013 published her first academic work entitled Daydreams and the Function of Fantasy through Palgrave Macmillan, London.
Meta also has extensive experience marking the HSC Papers with the Board of Studies.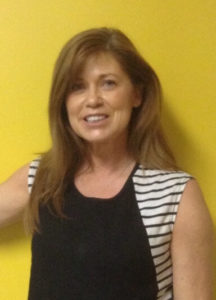 Trudy Ford
Trudy joins HSC CoWorks as a teacher of English, History and Study of Religion. Trudy has been teaching and private tutoring for over twenty years in these subjects and has taught in Queensland and New South Wales, introducing Ancient History to her school at the Gold Coast.
Trudy has a Bachelor of Arts from Queensland University, majoring in English, History and Journalism.  She has a Graduate Diploma in Teaching from The Australian Catholic University, adding Study of Religion to her subject areas.  At the end of 2015, Trudy obtained a Graduate Diploma in Counselling with an emphasis on Adolescent and Family Therapy.  She believes in a holistic approach to student success and draws on motivational and strength-based approaches to support her knowledge of her subject areas.
In her spare time, Trudy pursues her passion for Ancient Greek and Roman history by frequently visiting the ancient sites of those countries.  This year will see her join a short-term archaeological dig in Spain in the excavation of a Roman cemetery.  Reading is another passion and Trudy is a member of two Book Clubs.