STEPS
1. PLEASE REVIEW DOCUMENTS BELOW:
---
2. PLEASE COMPLETE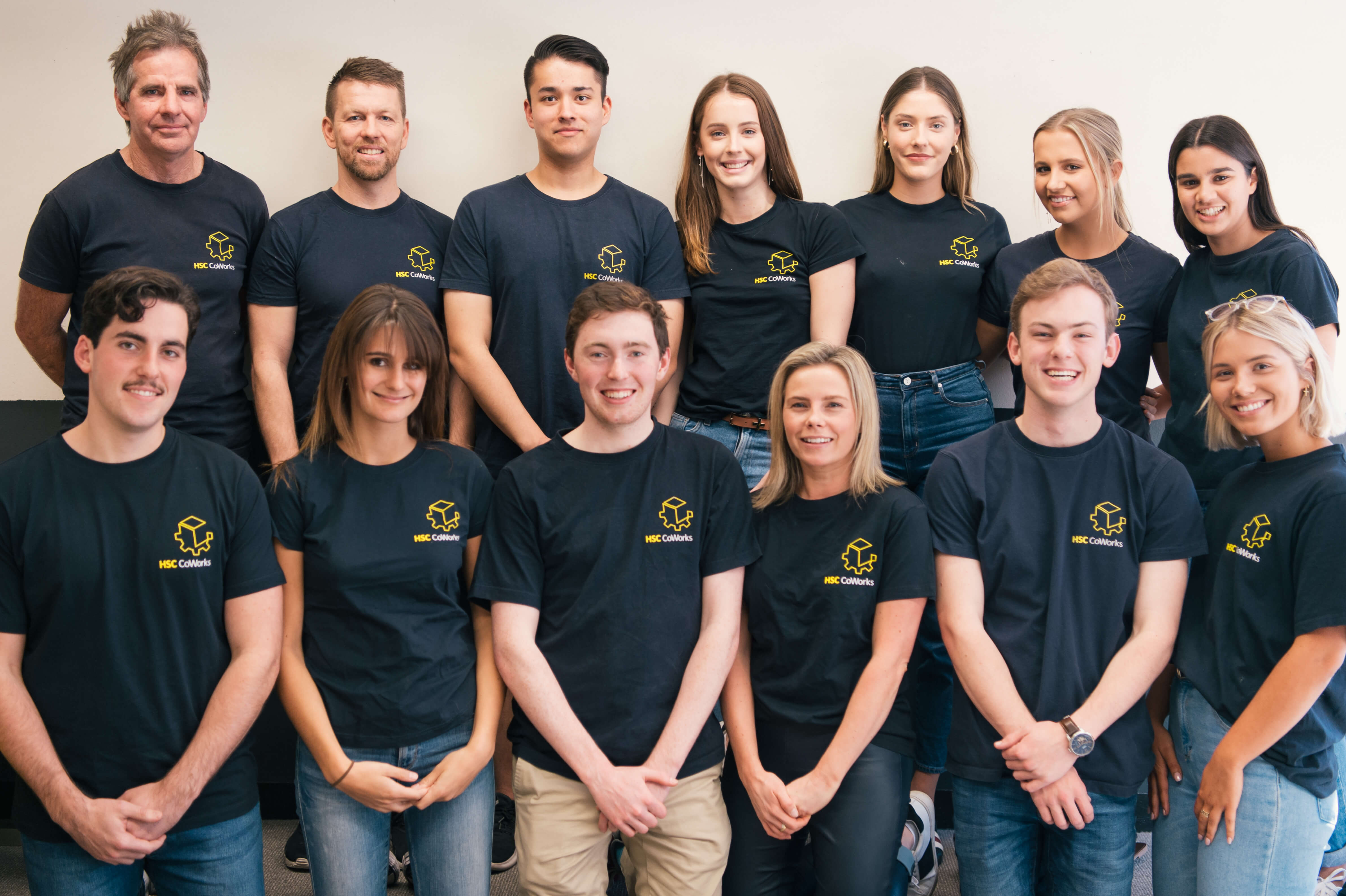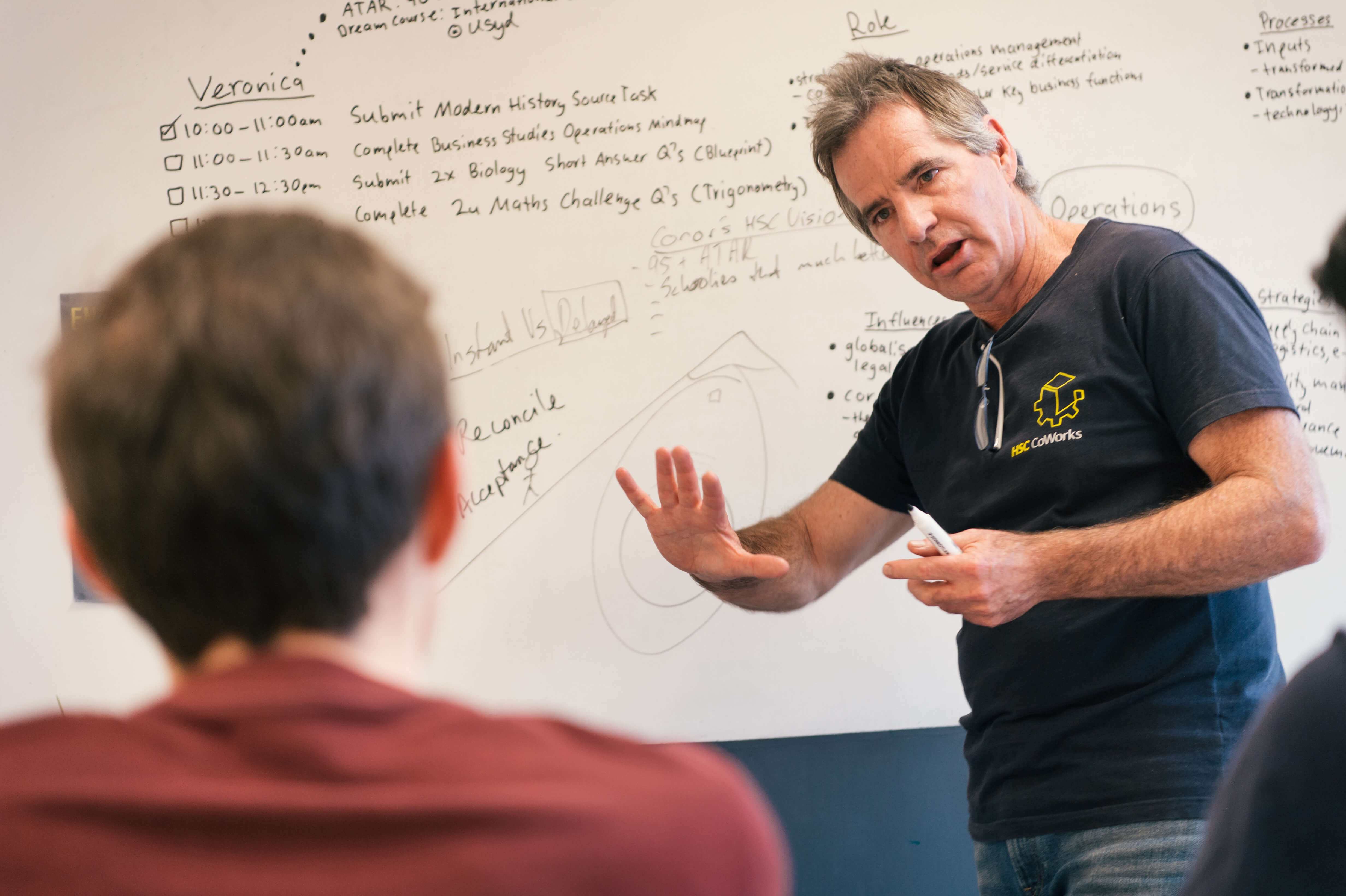 YEAR 11 STUDENT (IN 2019)
Chatswood, Dee Why & Mosman Campuses:
Thank you for choosing to enrol your child at HSC CoWorks!
Please complete the steps outlined on this page to enrol your child in the Year 11 Programme. Once your enrolment and direct debit forms have been received, we will send you a confirmation of enrolment and your child can begin at their next scheduled session.
If you have any questions prior to enrolling please call us on 1300 967 890.
Bondi Junction Campus:
Our Bondi Junction campus is now fully booked. To waitlist for a spot for Year 11 should a place become available, please Click here. Or to reserve your child's place for start in October 2019 on the Year 12 programme, please Click here.
FEES
The fees for Year 11 students are outlined in our Brochure. The fee is the same each month during both the school term and school holidays. Students have continual access to our online markers during the school holidays as well as face to face holiday support sessions.
The monthly direct debit occurs on the 1st of every month so a pro rata amount may occur for your 1st payment. All Year 11 students are guaranteed a place as a Year 12 student starting mid October 2019.
NOTE: When completing the Direct Debit Form, Customer Name = PARENT NAME (NOT Student's Name)
By clicking on the Direct Debit form link you will be redirected to our external payment service provider (Westpac) to complete your payment details. Westpac processes each monthly payment on behalf of HSC CoWorks. You can view Westpac's Privacy Policy here. 
Student
PAST STUDENT TESTIMONIAL
The HSC coaches provided invaluable motivation throughout the year, being in a position similar to myself not long ago and coming out so successfully I turned to them constantly for ongoing support to continue to work. When I had doubts in my ability or lost motivation to work the coaches were constant reminders of the rewards which comes with hard work, and I am very thankful for this. Spending so many hours together over the year I found no request was ever too great of the coaches, going above and beyond to ensure all of our many requests were attended to. The HSC CoWorks team is a unique and amazing group who allowed me to achieve more then I thought I could and I am not sure how I would have survived the year without them so thank you again ☺
Student
PAST STUDENT TESTIMONIAL
HSC CoWorks played an integral role in helping me throughout the HSC. The support, both in the office and online, allowed me to maintain a high level of motivation and dedication which played a significant role in allowing me to achieve my dream ATAR. Fergus, Jesse and all the other coaches and markers went above and beyond to give every student an opportunity to achieve their best.
Student
PAST STUDENT TESTIMONIAL
To all the coaches, a HUGE thank you!!! I would not have been able to work as hard as I did and improve my marks without your help and support. Walking into the session to smiling and energetic coaches made tackling all those assessments so much easier and more enjoyable.
Student
PAST STUDENT TESTIMONIAL
I just wanted to say a big thank you to everyone that helped me achieve my ATAR goals. Due to my extreme training regime HSC CoWorks was one of the only places I really could work and as a result, was vital for helping achieve what I did.
Student
PAST STUDENT TESTIMONIAL
Dear Fergus, Jesse and the HSC CoWorks team. Thank you all for your help and support over the last two years in Year 11 and Year 12 especially. I am so glad that I joined HSC CoWorks in Year 11 as I was able to improve my essay writing and approaches to study before the critical year. I am off to my dream university (ANU) to do Commerce and Business Administration.
Student
PAST STUDENT TESTIMONIAL
The support received during my time at HSC CoWorks was unbelievable and made my whole HSC experience a lot smoother. I will recommend HSC CoWorks to anyone requiring HSC help as I believe the way it is structured is very professional and well catered to an individual's needs for them to excel in the HSC.
Student
PAST STUDENT TESTIMONIAL
Overall just thank you to the entire HSC CoWorks staff. I would never have achieved the result I did without the support I received and I can honestly say I really really enjoyed my time at HSC CoWorks and would 100% recommend it to any future HSC student.