**Enrolments for HSC 2018 Students now CLOSED**
Achieve your Goal ATAR
JOIN THE YEAR 11 OR YEAR 12 PROGRAMME
Student
CURRENT STUDENT TESTIMONIAL
My Wednesday session is great! The coaches are able to answer all of my questions and are a great help to me whenever I need. I am able to stay focused and complete challenging tasks.
Parent
HSC 2017
I just wanted to say a big shout out to the wonderful coaches and the program you have in place. I think we would have all gone quite mad without the routine and support throughout last year! We are DELIGHTED with how well Ali did and especially as she came from so far away and got 0.5 higher than the mark she had been aiming for!
Student
HSC 2017
Thank you to the entire HSC CoWorks staff. I would never have achieved the result I did without the support I received and I can honestly say I really really enjoyed my time at CoWorks and would 100% recommend it to any future HSC student.
Student
CURRENT STUDENT RATING

Student
CURRENT STUDENT TESTIMONIAL
You guys clearly know how to work the HSC, and it's nice to see you making changes to improve our learning. HSC CoWorks has really helped me get into shape! 🙂
Student satisfaction after their first 4 weeks is 4.5/5! 
ESSAY WRITING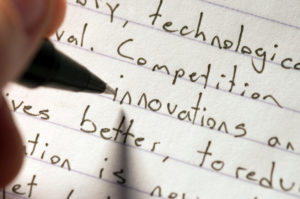 The vast majority of students across NSW struggle with the skill of essay writing and having only 40 minutes to complete high scoring essays in the exam room requires appropriate preparation and training.
Developing the skill of essay writing is crucial to achieving a great HSC result and is a key focus at HSC CoWorks.
EXAM PERFORMANCE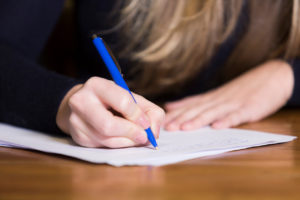 At least 75% of your child's ATAR will be determined from how they perform in the exam room. The more exam style tasks a student is exposed to in their preparation, the more certainty they will feel when they enter the exam room.
At HSC CoWorks we work with students to ensure that the exam room becomes their new comfort zone. Great ATARs aren't earned by just writing notes.
WHAT IS COACHING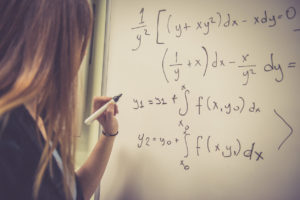 Coaching focuses on improving a student's performance by engaging them in the process of learning whilst making them feel comfortable as they push outside of their comfort zone. When a student is engaged in the process of learning, they are much more likely to have their own insights and to overcome this same challenge in an exam situation.
Coaching gets results by believing in the potential of the individual and their ability to overcome their own challenges rather than assuming that a lack of content or information was what was getting in the way of progress.
STRUCTURE & ACCOUNTABILITY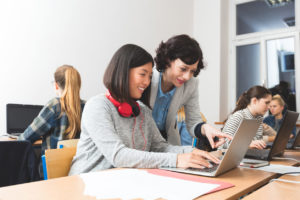 There are many competing agendas in the final two years of high school (Sport, 18th birthday parties, learning to drive, digital distractions, boys/girls and so on) all at the same time that students are working towards creating the best possible opportunities from their 13 years of school. At HSC CoWorks we provide a structured approach to every week of the HSC journey to ensure that students are consistently making progress towards their assessment tasks, regularly revising work and training for the exam room. We will keep them accountable to the tasks required which means that you as a parent don't have to.