Across the globe there is a virtual learning revolution going on with millions of students from Kindergarten through to University completing their learning via Zoom and other similar platforms. 
While face to face school largely returned to normal fairly quickly for our students across Sydney and NSW, University lectures and tutorials for our team of coaches were mostly delivered virtually through to the end of this current semester and from all accounts the virtual delivery of university courses will continue into 2021 and beyond with a 'blended' university experience across virtual and face to face learning. 
Given the changing world of university and work that our students will be entering into and the enormous efficiencies for students, parents, coaches and teachers HSC CoWorks will continue to offer a range of Virtual Coaching opportunities for our students including a full virtual campus for students who are happy to work from the comfort of their home or cannot attend one of our physical campuses by attending only virtual sessions. 
We have a dedicated team of virtual coaches and teachers who are available across the week to support our students outside of their allocated sessions to receive coaching and support as they need it.
'Zoom a teacher'
Book a call with one of our highly experienced HSC teachers to receive support and improve understanding for a current topic or English text or to get extra support for an upcoming assessment task. Calls typically go for 15 – 20 minutes and are focused on improving thinking and building confidence to allow the student to move forward. The teachers have a range of times available for students to book these calls.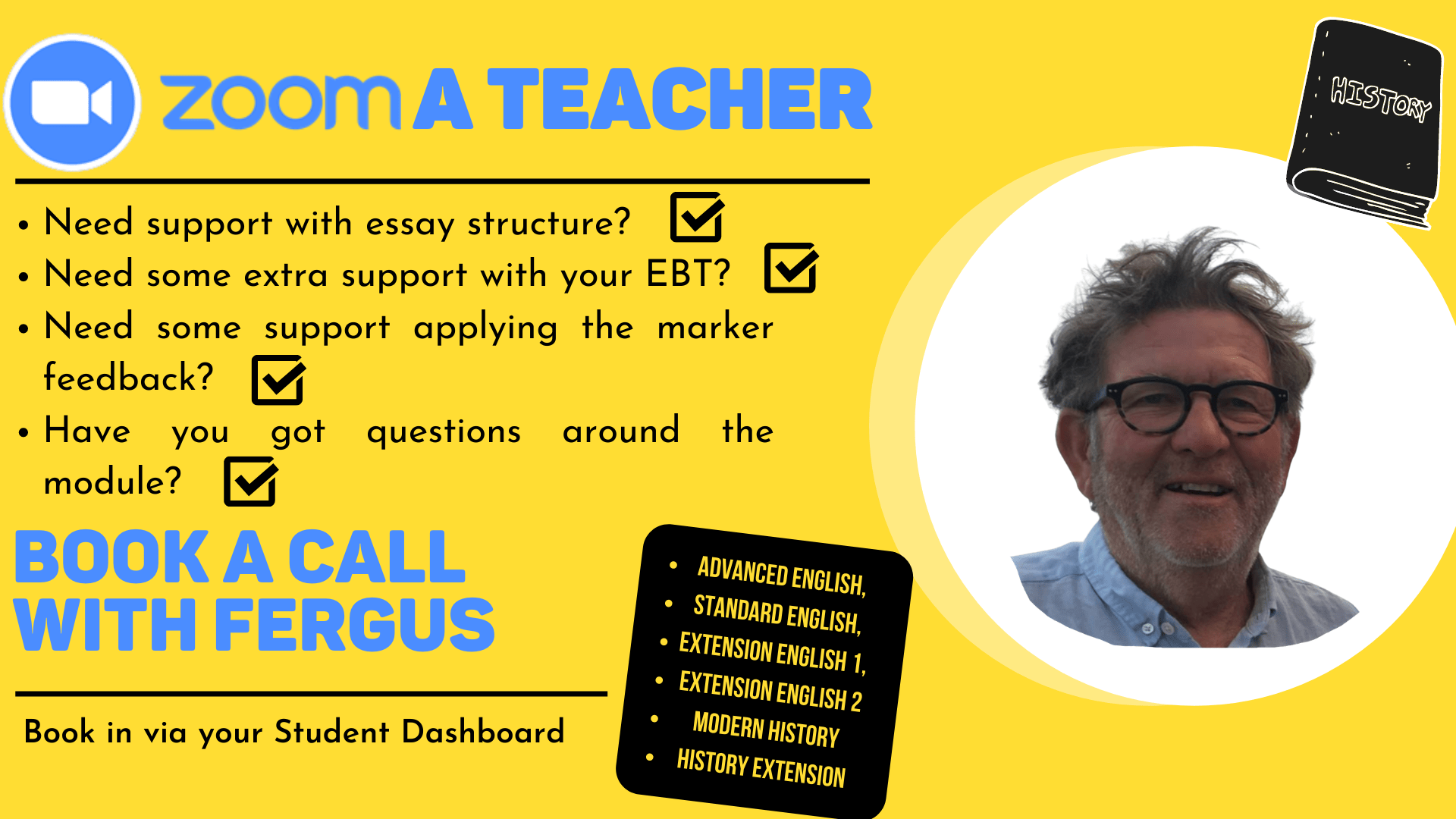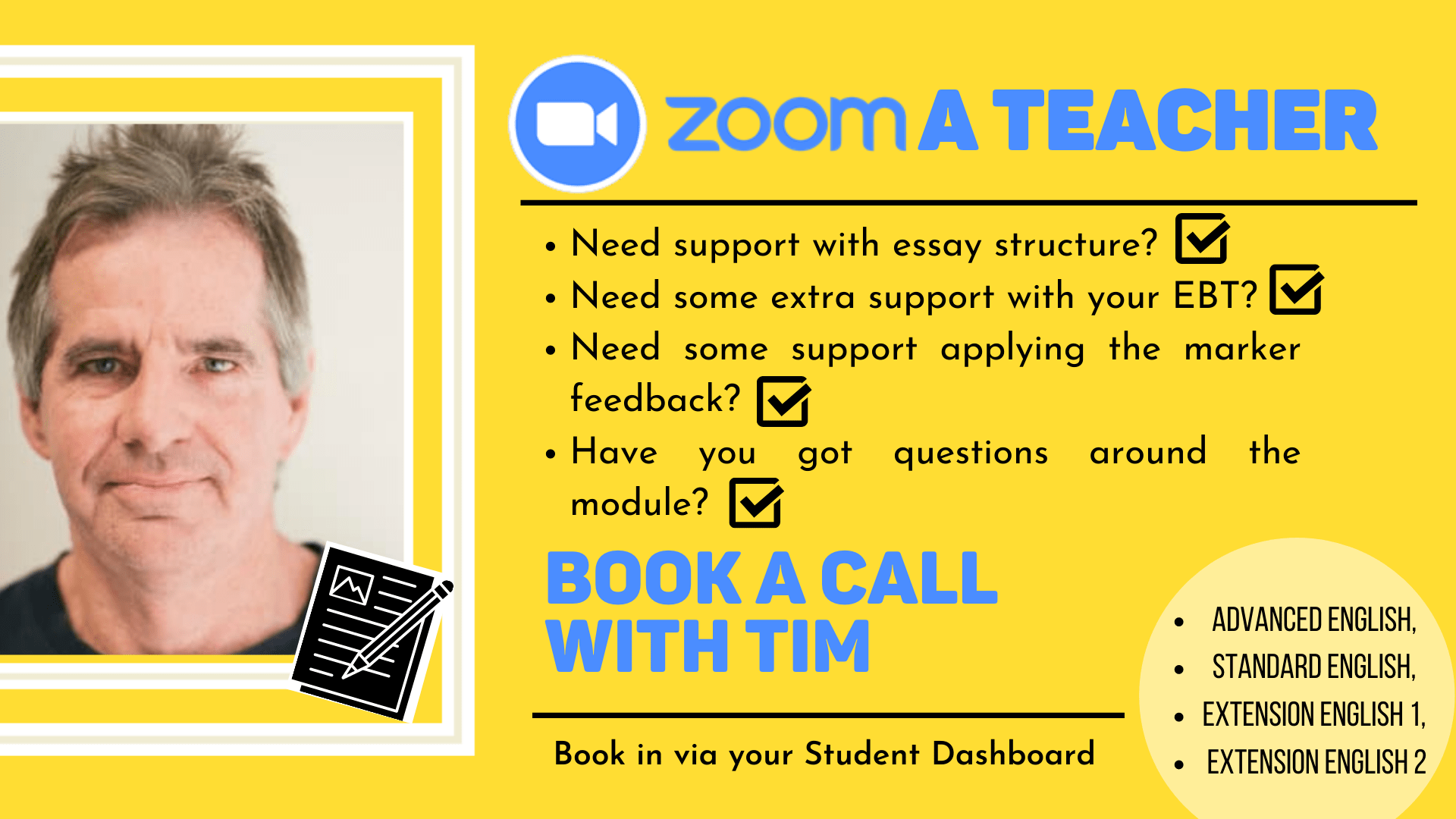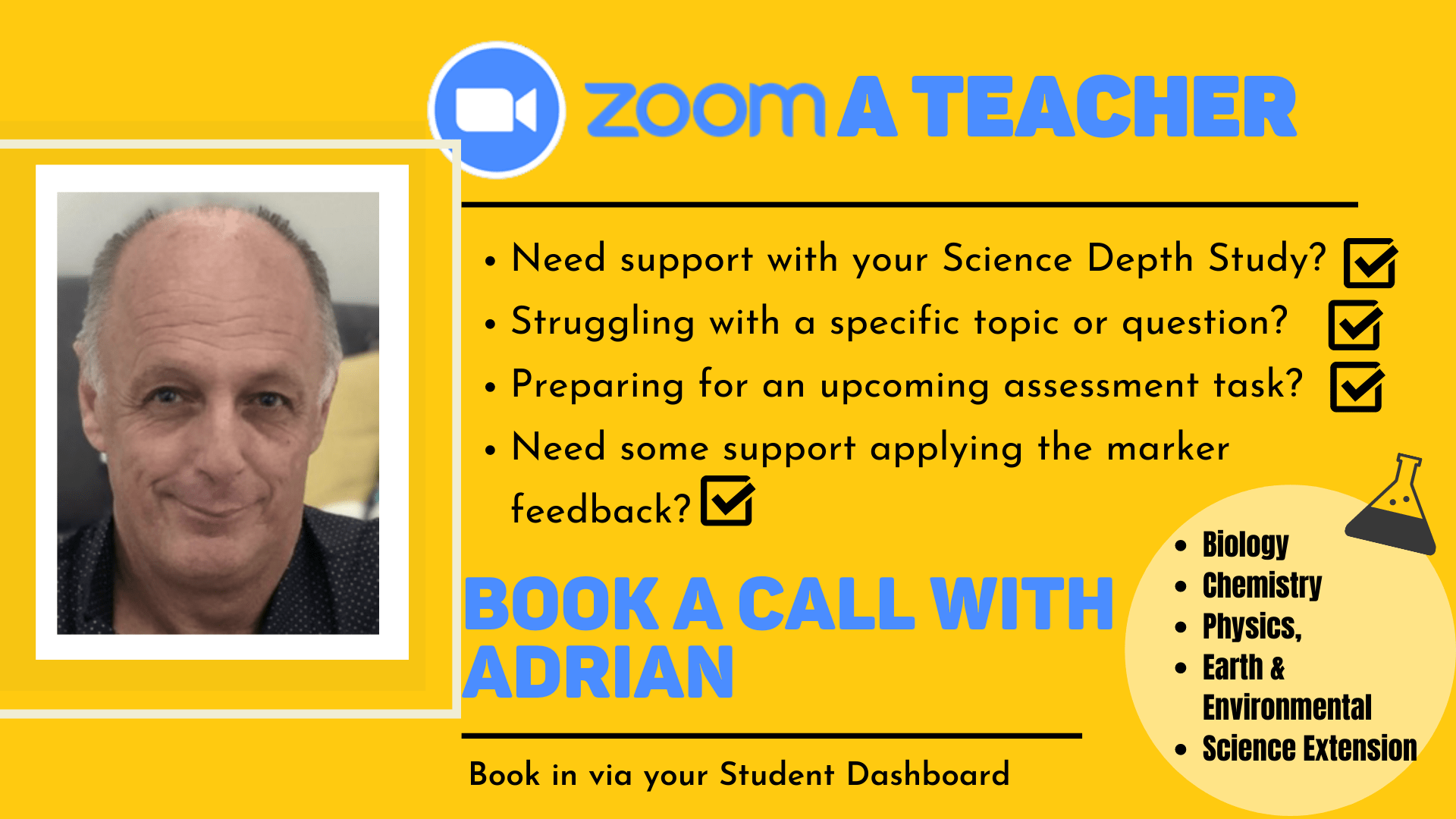 LIVE Q&A on Zoom
Every Monday, Wednesday and Thursday we run a support on demand service where students can jump on a Zoom to receive expert support as they need it whilst working from home. By joining the call and having the opportunity to collaborate, problem solve and brainstorm students can continue to make progress towards their goals rather than getting stuck and potentially losing momentum. 
Students simply need to hover over the 'Live' button in the student portal to see which coaches/teachers are working. 
Mondays 6pm to 8pm 

Wednesdays 6pm to 8pm 

Thursdays – 6pm to 8pm (Science only with Teacher Adrian)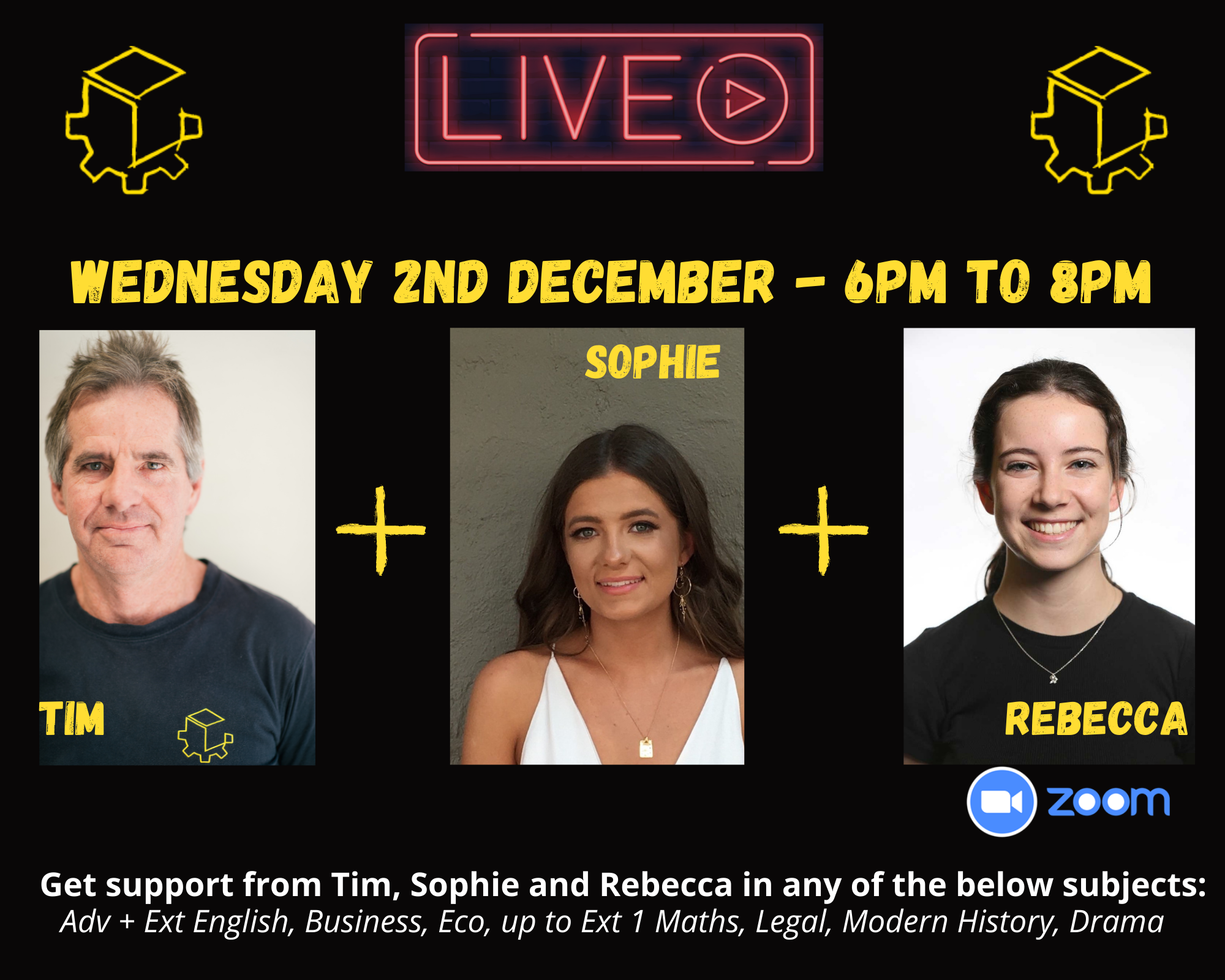 2hr Weekend Virtual Sessions
Each weekend our face to face students have the option to join our 2hr virtual weekend support sessions in place of attending a face to face session allowing students to attend a session from anywhere with an internet connection or alternatively they might simply be seeking specific support from one of the coaches or teachers working a virtual session.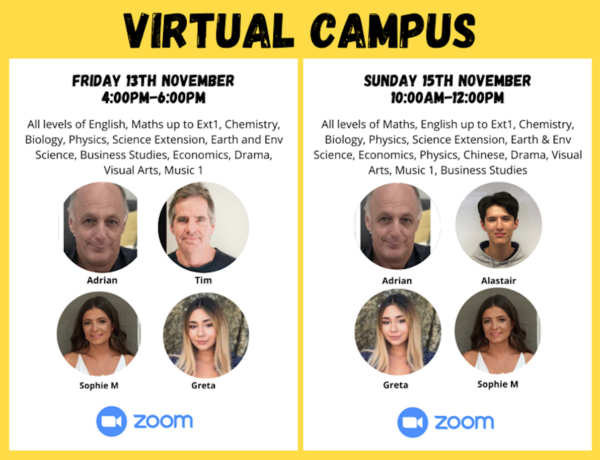 Our face to face sessions continue to be as popular as ever but in a post COVID world Zoom has firmly cemented it's place in both learning and the world of work which is why our HSC CoWorks virtual offerings are here to stay.