Achieve your Goal ATAR
ENROL NOW FOR JANUARY START
Testimonials
Conquering ones own Mount HSC is the name of the HSC game and at HSC CoWorks we are immensely proud of our students who not only have achieved a fantastic ATAR but have also developed the necessary skills to be a successful and independent operator in the 21st Century.
Student
HSC 2016
Overall I want to thank the entire HSC CoWorks staff. I would never have achieved the result I did without the support I received and I can honestly say I really enjoyed my time at CoWorks and would 100% recommend it to any future HSC student.
Student
HSC 2016
The HSC team at CoWorks are an amazing group of tutors who were definitely pillars of support for me during the HSC. Not only did they provide quality advice and knowledge they were also extremely understanding of the stressful and at times dramatic nature of the HSC. The strong sense of community that develops at CoWorks during the HSC is amazing and I would love to thank all of the coaches who pushed me to do more and kept me sane throughout the year.
Student
HSC 2016
Thanks for everything. The support received during my time at HSC CoWorks was unbelievable and made my whole HSC experience a lot smoother. I will recommend HSC CoWorks to anyone requiring a tutoring service as I believe the way it is structured is very professional and well catered to an individual's needs for them to excel in the HSC.
Student
HSC 2016
HSC CoWorks played an integral role in helping me throughout the HSC. The support, both in the office and online, allowed me to maintain a high level of motivation and dedication which played a significant role in allowing me to achieve my dream ATAR. Fergus, Jesse and all the other coaches and markers went above and beyond to give every student an opportunity to achieve their best.
Student
HSC 2016
The HSC coaches provided invaluable motivation throughout the year, being in a position similar to myself not long ago and coming out so successfully I turned to them constantly for ongoing support to continue to work. When I had doubts in my ability or lost motivation to work the coaches were constant reminders of the rewards which comes with hard work, and I am very thankful for this. Spending so many hours together over the year I found no request was ever too great of the coaches, going above and beyond to ensure all of our many requests were attended to. The HSC CoWorks team is a unique and amazing group who allowed me to achieve more than I thought I could and I am not sure how I would have survived the year without them so thank you again.
98% of our surveyed 2016 students said HSC CoWorks greatly impacted their ATAR result! 
ESSAY WRITING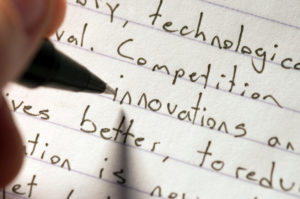 It is a known fact that the clear majority of students struggle with the skill of essay writing and having only 40 minutes to complete high scoring essays in the exam room requires appropriate preparation.
Developing the skill of essay writing is crucial to achieving a great HSC result.
EXAM PERFORMANCE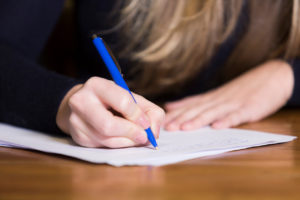 75% of your child's results will come from how they perform in the exam room.
Without the appropriate preparation, it is inevitable that a student will underperform and not receive the marks which they deserve.
SUBJECT SPECIFIC CHALLENGES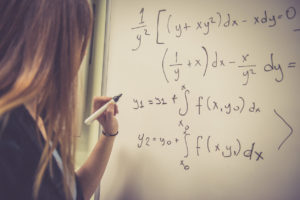 Receive expert support and coaching around current challenges in over 20 different subjects.
Students may choose to invest their time at HSC CoWorks in just 1 subject or in all of them!
STRUCTURE & ACCOUNTABILITY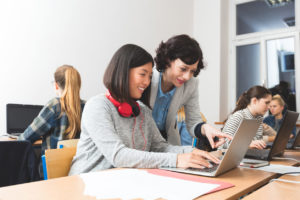 Many students come to us overwhelmed with the amount of work that needs to be completed in such a short timeframe.
We support students to develop their time management and study techniques as well as keep them accountable to completing the tasks which will improve their overall results.
Free Introductory Coaching Session
Find out more before enrolling by joining us on a live online webinar (which runs fortnightly) or by coming to one of our campuses for a face to face session. This is a free consultation where we will review our programme, discuss the important of our strategies for HSC success and also how these strategies will develop your child for both the HSC and challenges beyond.
NOTE: ENROLMENTS TAKEN FROM NOW WILL START AT THE END OF JANUARY 2018
You are welcome to join us for your free consultation and complete enrolment process now