After appearing on Business Australia's podcast, 'The Company You Keep', our Head Performance Coach and Managing Director, Jesse Gardiner, speaks to Education Today about developing a positive HSC mindset. 
"Every HSC year has its challenges, this year they have been larger than previously, but the HSC is still on and we need to move forward. We've been working with our students to choose the path that has the most obstacles and challenges, it's a matter of rolling up your sleeves and getting the job done.

 In this environment, students have had to be more resourceful and on top of their studies, there is a solution to be found. We've always pushed our students towards being independent learners and this situation has forced them into that zone."

 .

–  Jesse Gardiner.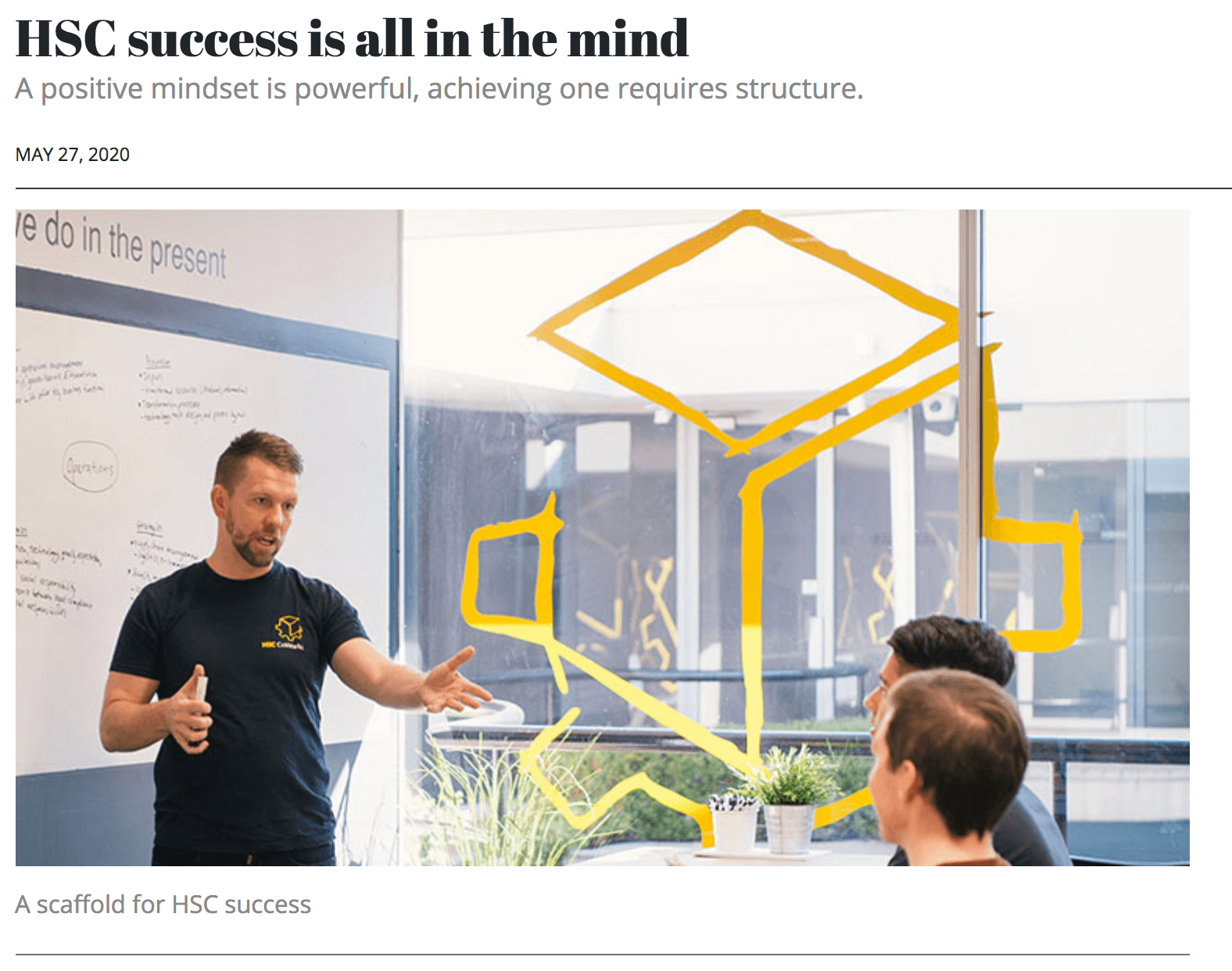 Whether face-to-face or online, our team of HSC specialists have got you covered! We are determined to help our HSC 2020 and 2021 students smash their HSC goals.
Get into contact with us via messaging our live chat or calling us on 1300 967 890. 
Check out our previous post on why output matters by clicking here.