We are excited to announce our latest engagement feature of the HSC CoWorks student portal with the introduction of 'achievement badges'! 
Students are now awarded achievement badges for reaching specific milestones with their output produced and overall engagement with the HSC CoWorks program. The more badges earned the closer a student will be towards achieving their HSC goals. Badges also help foster feelings of accomplishment and encourage students to keep working towards their goals with smaller rewards along the journey to the top of Mount HSC.
Every time a student submits work for expert feedback they will be making progress towards building their badge collection. Submissions of draft essays/reports/depth study/major works, multiple choice, short answer questions, Essay Building Templates, challenge questions, planning pads, mind map pads as well as maintaining a streak or being a top point scorer in a 24hr period are all badge earning opportunities. 
 We have nine different types of standard achievement badges covering all aspects of students' opportunities to engage with the CoWorks program and prepare for assessment tasks and the exam room. We also have custom 'Challenge' badges at different stages of the HSC journey to keep students engaged in specific ways across the HSC journey.
Measured Performance Goals
The 'Measured Performance' badges are earned when a student hits these measured performance targets. The Measured Performance indicates a students level of effort and output using the HSC CoWorks training tools available to them including submissions to our expert HSC marking team.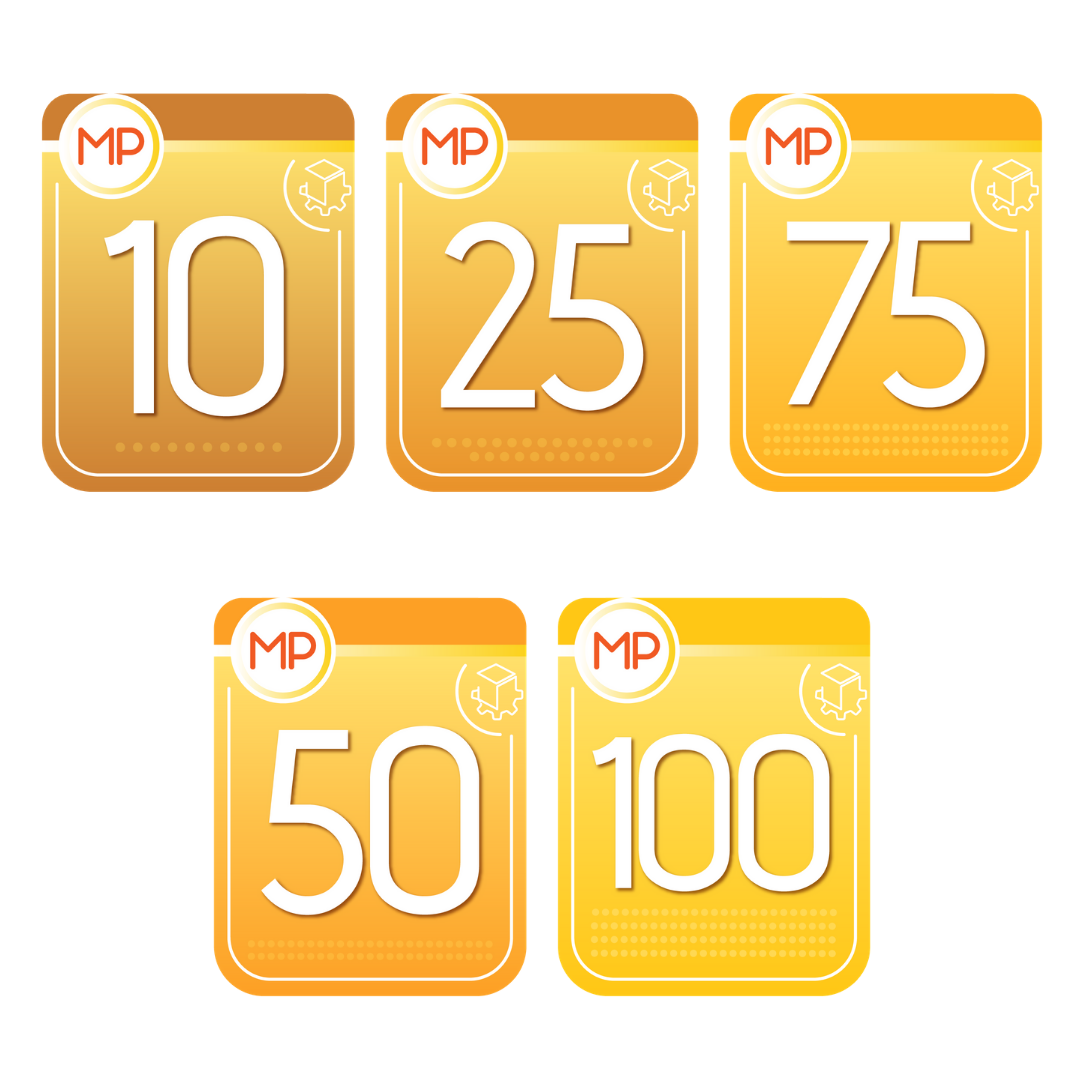 Streaks
Just like Snapchat where streaks are generated from daily 'snaps' with friends, students start and maintain a streak by submitting at least one task in our student portal. The goal is to build the habit of completing at least one task a day that they don't want to do but know that it will take them one step closer to achieving their HSC goals.  (One task could take as little as 5 minutes). 
Streaks also allow you to earn bonus marking credits for more submissions to the marking team in the lead up to the Trial Exams and Final HSC Exams.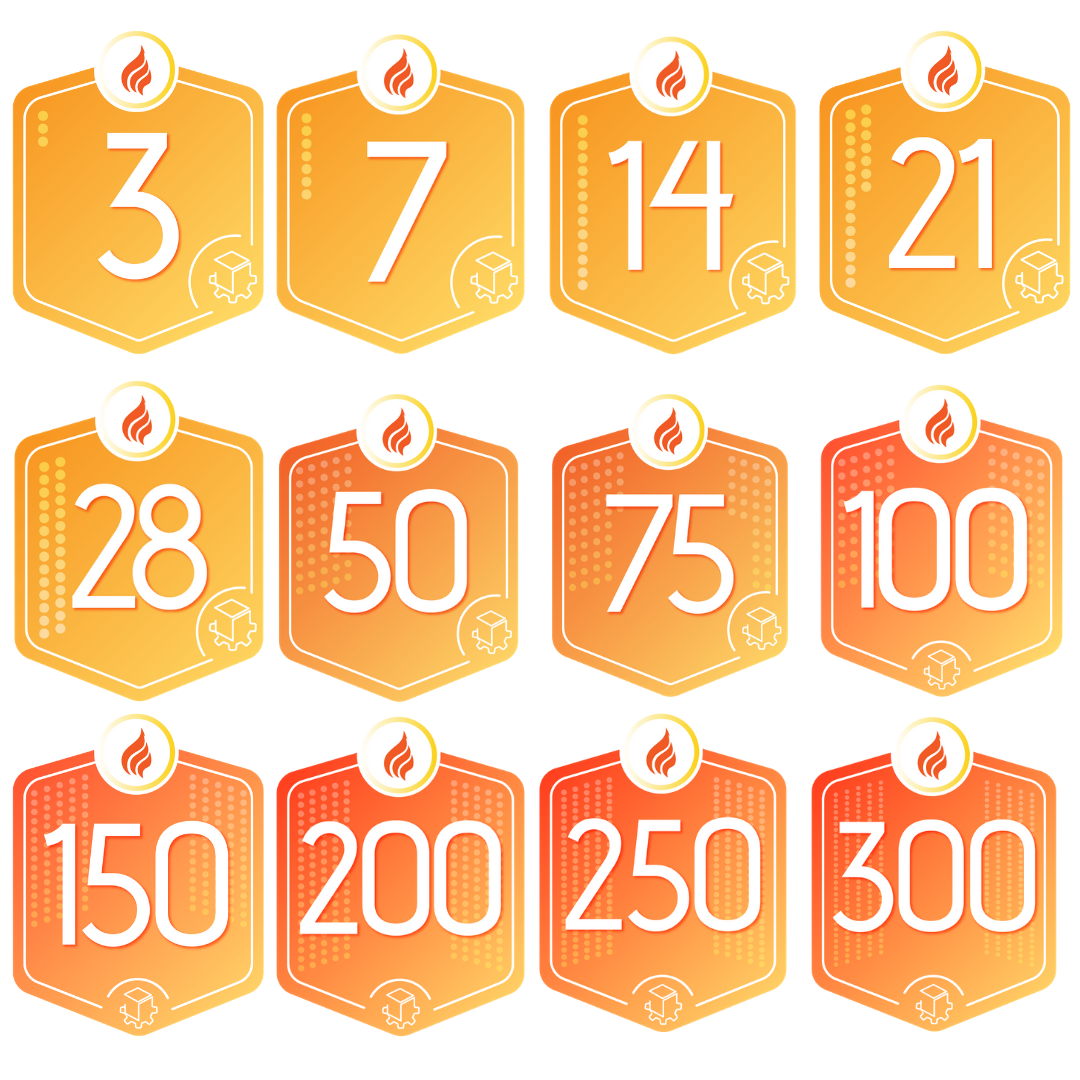 Submitted 'essay building Templates' (ebt's)
EBT's are our system for planning and writing essays. Assemble all the ingredients for your essay before you start writing the actual essay and get the expert marker feedback on these 'ingredients'. The EBT also provides the essay structure to follow when the essay writing stage has begun.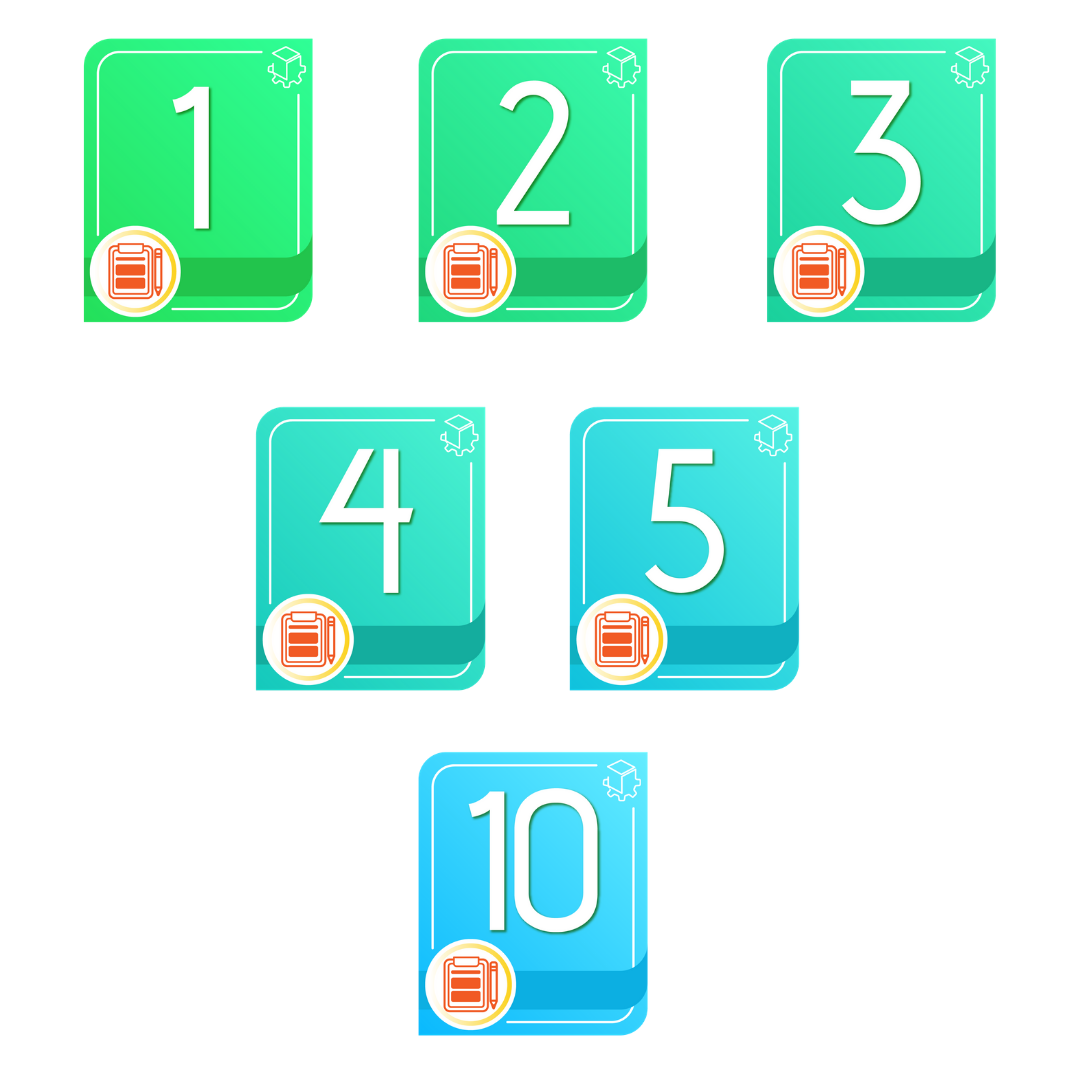 Essays submitted for marking
The more practice essays submitted for expert feedback, the more prepared a student will be for whatever question they are presented with in the exam room. Our markers provide feedback and guidance on how to improve the response for their next attempt. Our markers mark more than 10,000 essays per year.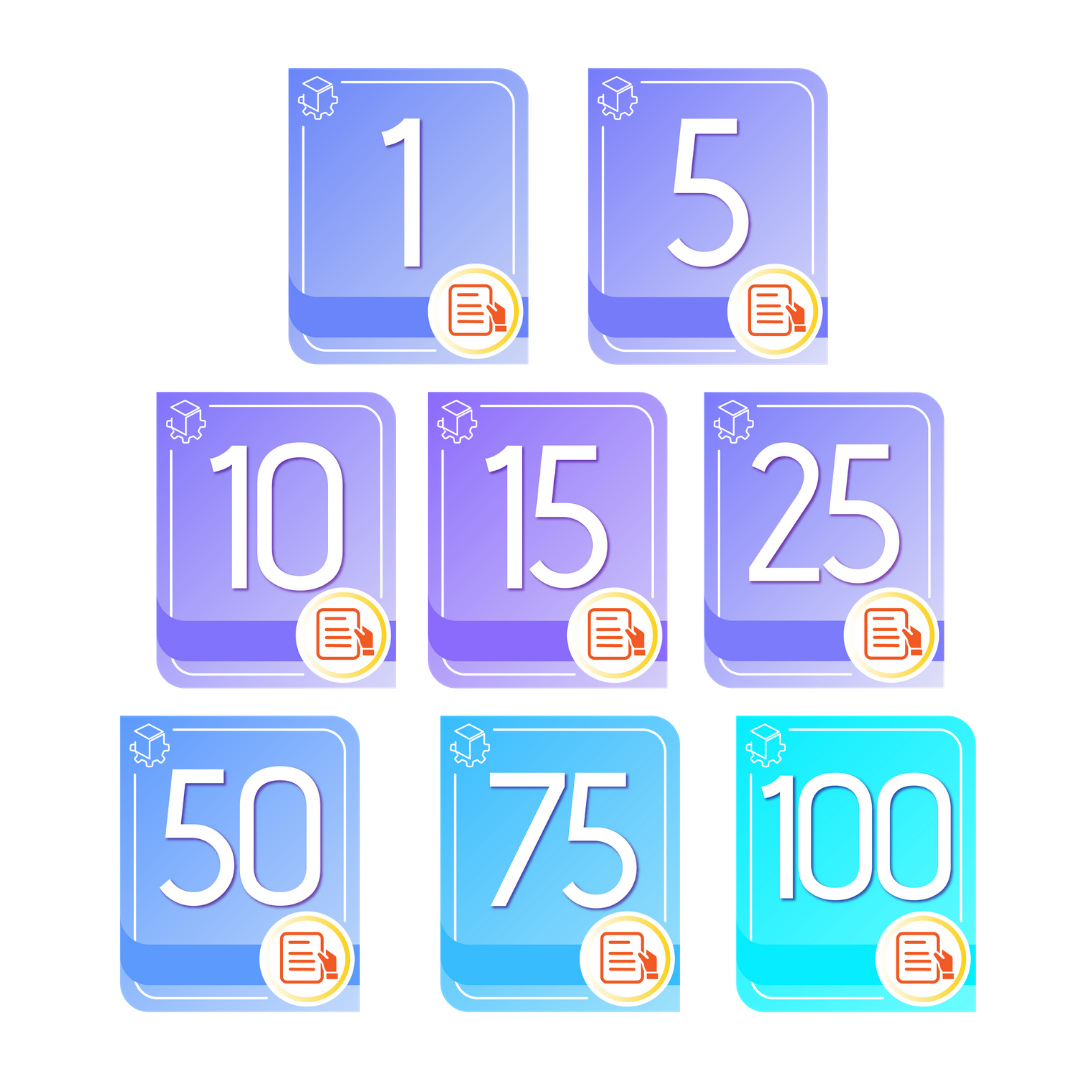 Challenge questions
(from the challenge feed)
The Challenge Feed allows students to practice responding to unseen questions and then receive expert feedback on their attempt as well as being able to see other student's attempts to the same question and their marker feedback so they can learn from other students mistakes as well as their own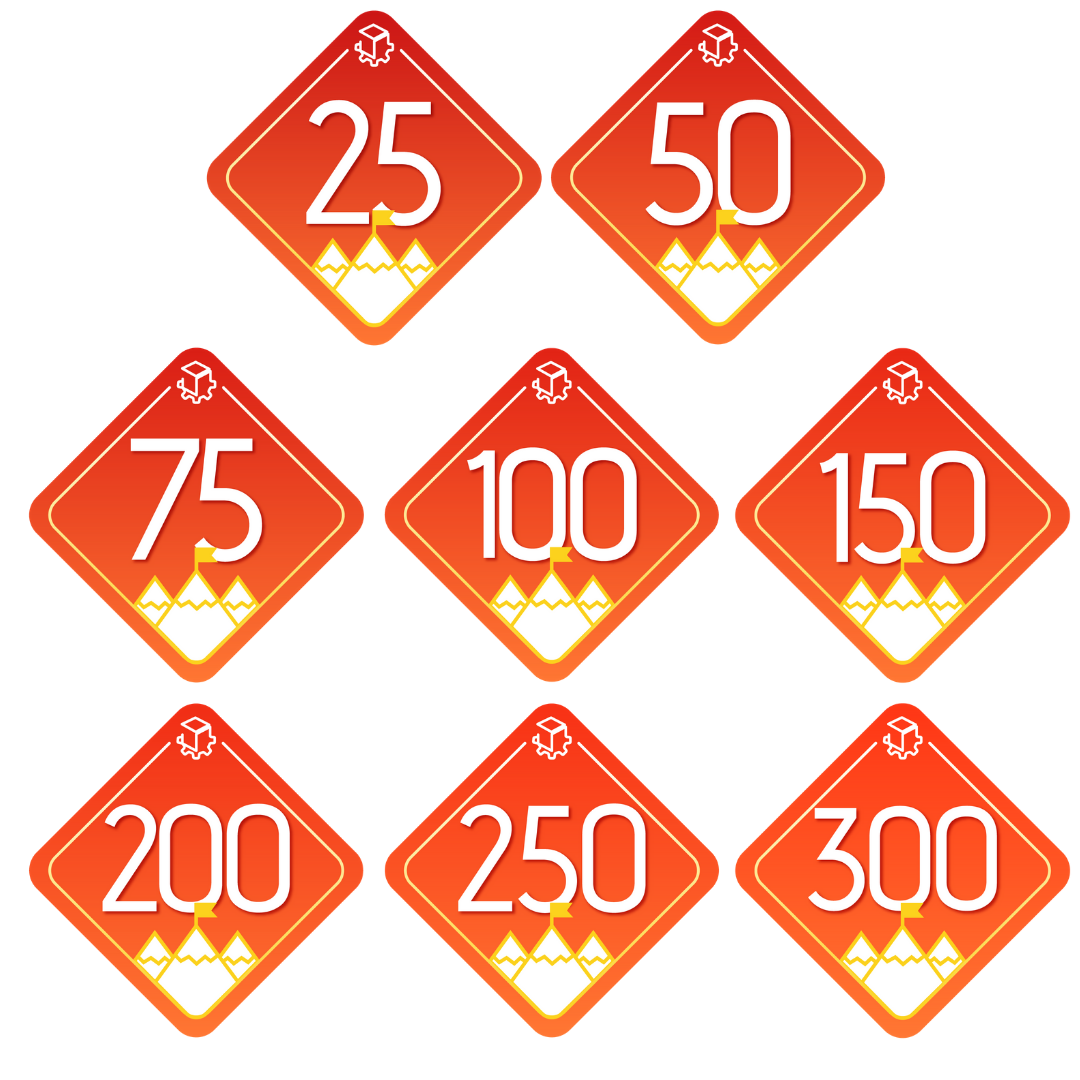 Planning pad Uploads
Students can upload their daily or weekly HSC CoWorks Planning Pad for expert coach feedback. Our coaching team will make suggestions based on the student data such as goal ATAR, recent submissions for marking (or lack of) and target subjects.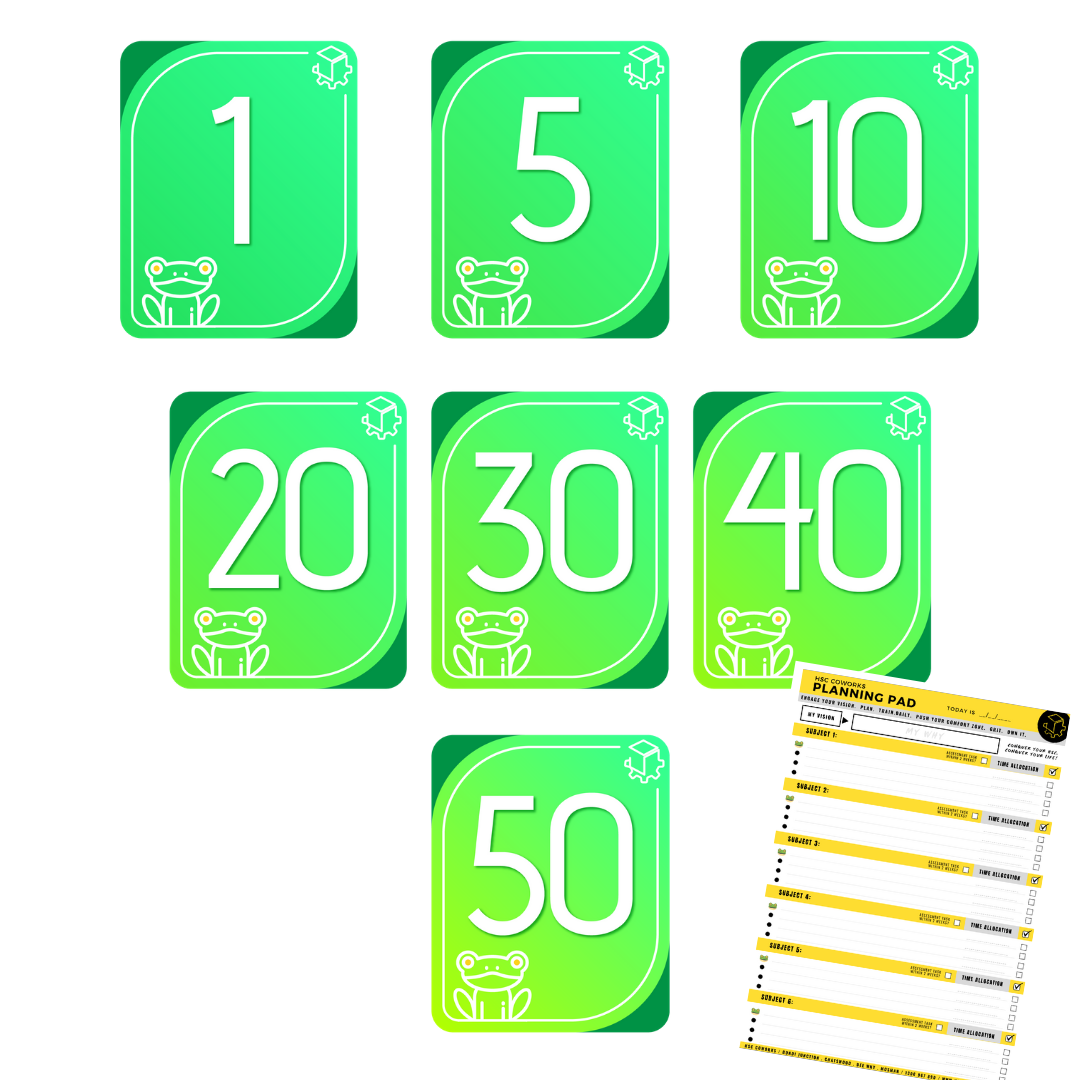 Mind map pad Uploads
By uploading an HSC CoWorks Mind Map Pad students are demonstrating that they have been training with the foundational content (syllabus points etc) within their subjects. We encourage students to be writing out mind maps on a daily basis to ensure that they have hardwired this foundational content.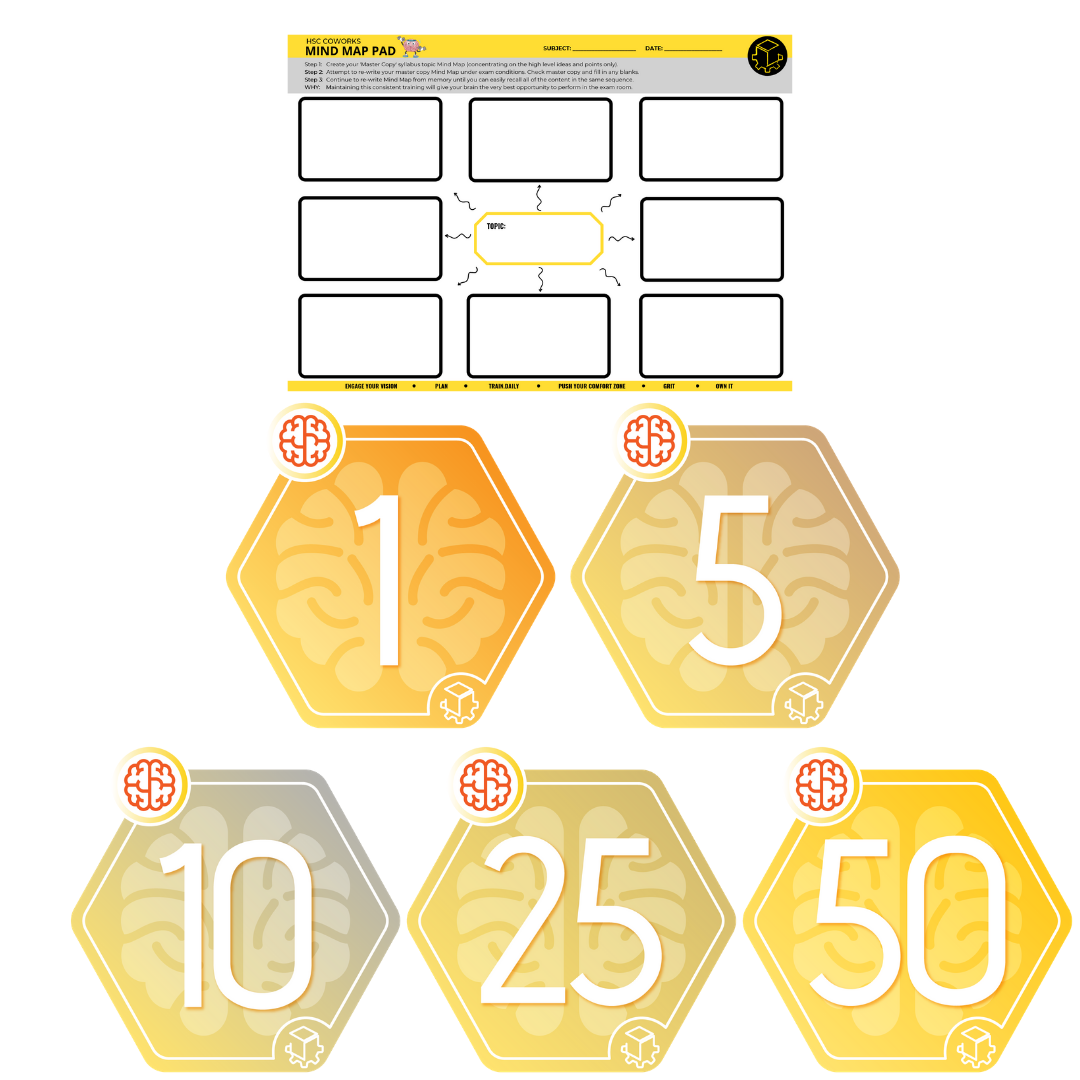 top 5 24hr leaderboard days
Each submission made on the student portal generates points and this badge will be earned when students finish in the top 5 HSC CoWorks students for points generated in a 24 hour period.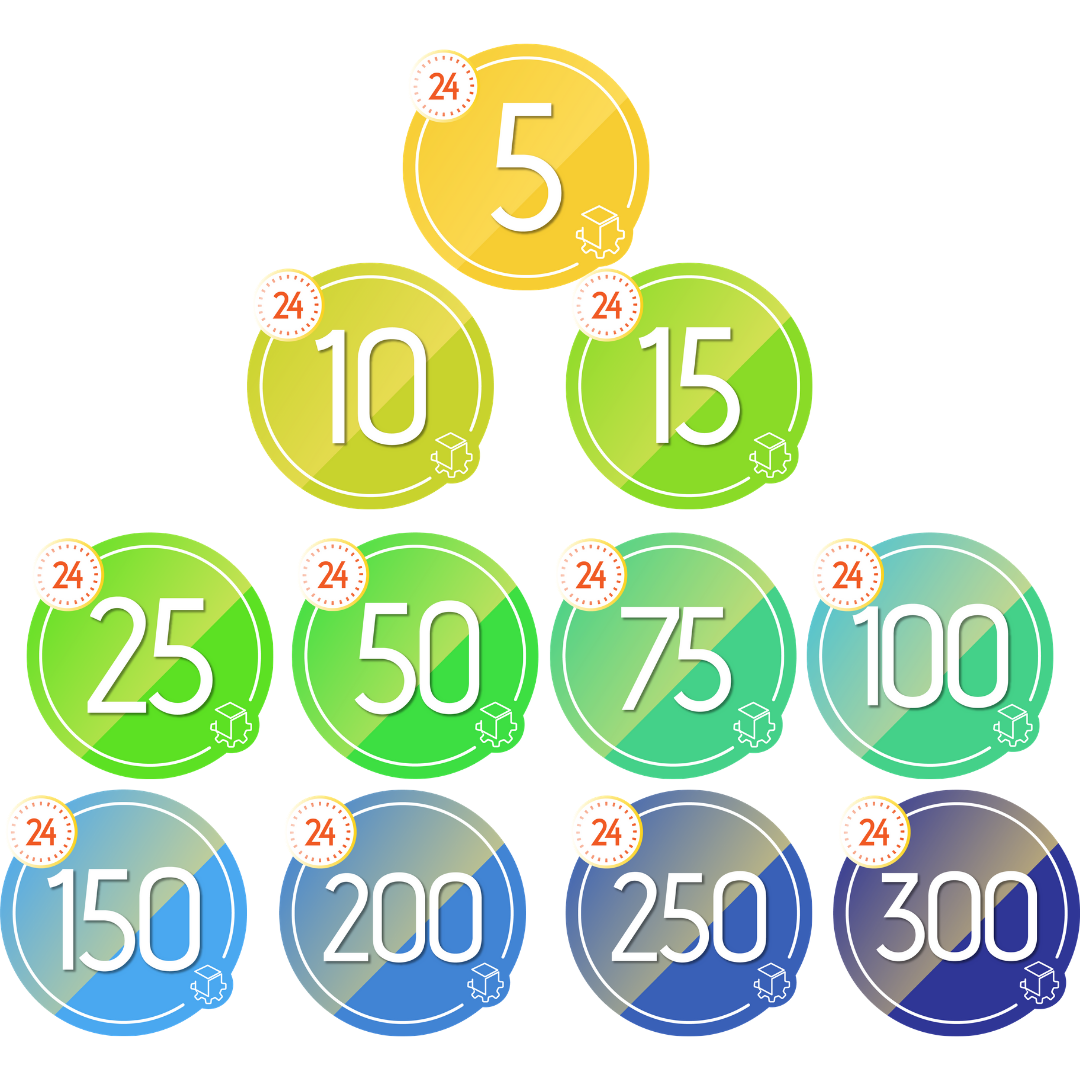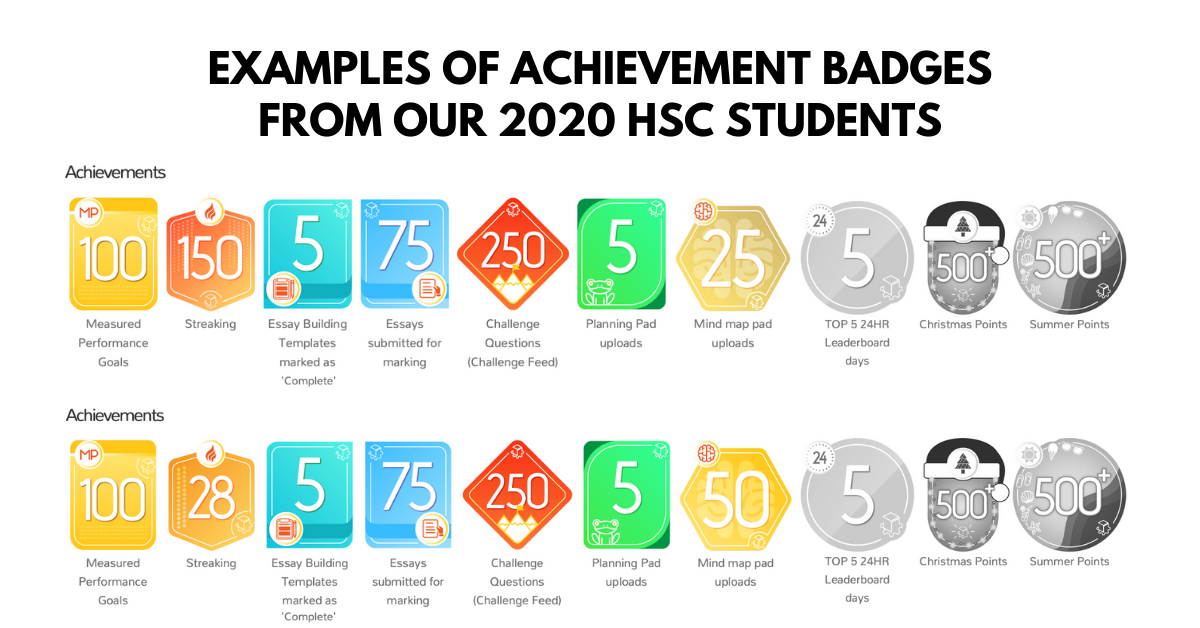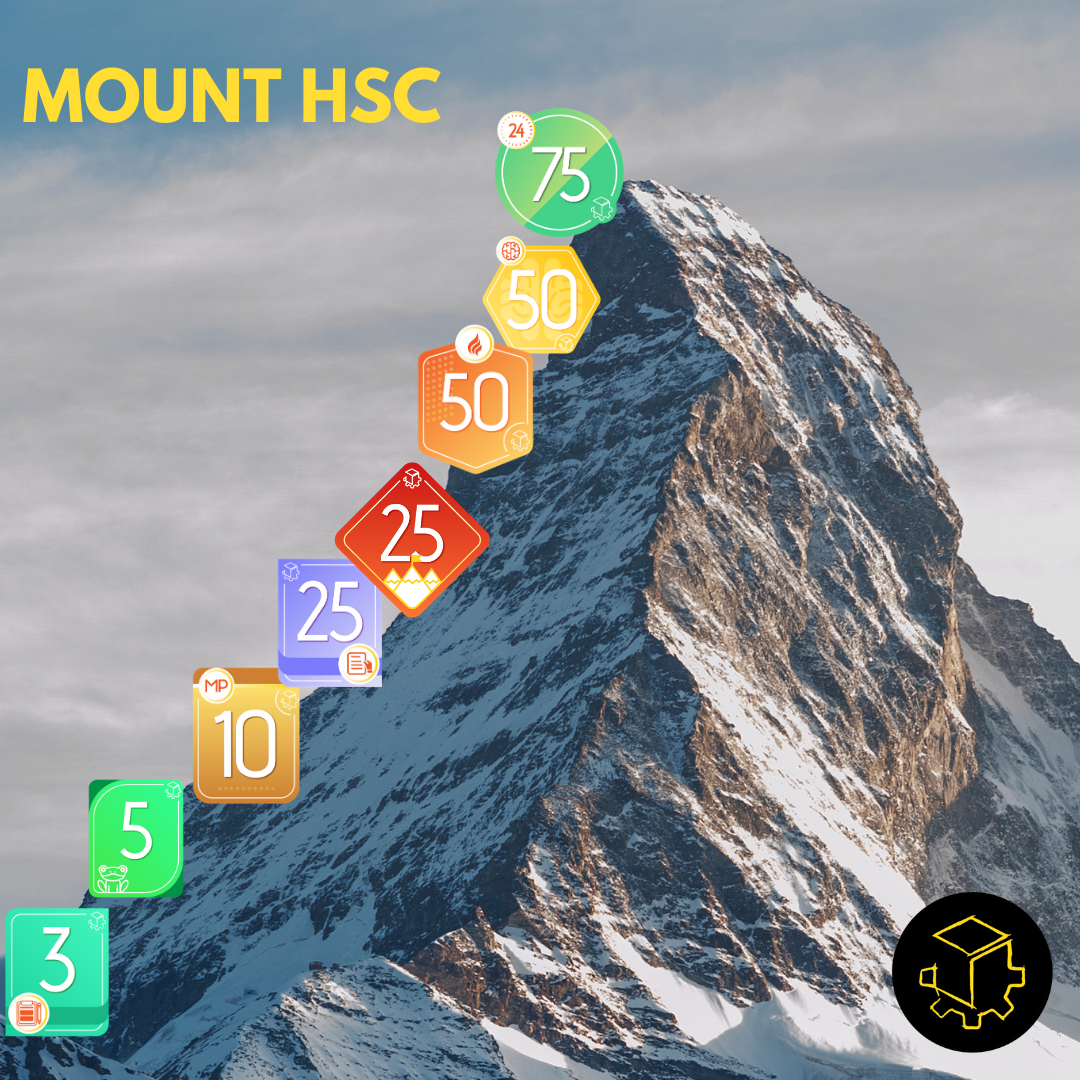 Badges will appear on the students website dashboard as well as their dedicated achievements page. When a student has achieved a certain badge it will appear coloured, however those they are yet to complete a certain badge will remain grey until accomplished.
Great HSC results are the result of many small achievements and each badge earned is one step closer to all the exciting rewards awaiting at the top of Mount HSC.