Now three weeks into a near national lockdown, most students will be beginning to adjust to online learning and at-home studying. While feelings of distraction and fatigue are to be expected, it is so important that students push through and keep working at this time. With NESA confirming that the 2020 HSC will be going ahead, students need to be flexible, consistent and solutions-focused if they want to make the most out of their HSC year. 
Keep on reading for our top tips on how to make the most of 'lockdown learning':
1.     Maintain your Routine
While it might be tempting to hit snooze on your alarm or to trade your afternoon study for a Netflix binge, you should be sticking to your usual daily routine as closely as possible when working from home. As the human brain craves certainty, the consistency of a daily routine will help you to cope with change and keep making progress on your goals.
To stay on track, you should wake up at the same time every day, get dressed in your usual clothes and study as you usually would. Adhering to a typical 'school week' structure will help you to get through a solid volume of work and to feel more productive and more motivated. Attending your regular CoWorks sessions is a great way to maintain structure in your week and to guarantee productivity.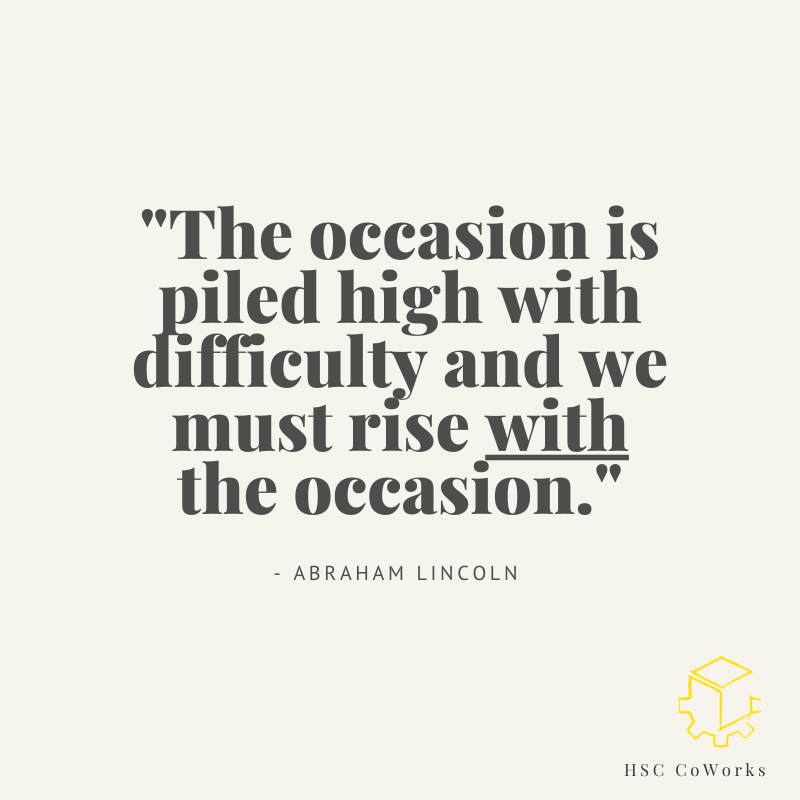 2.     Stay Focused on Your Goals! 

How do you want to feel on the day that results are released? What ATAR would make you feel proud? Where do you see yourself in five years? Ten? 
Goals create energy and motivation. By thinking about what it is that you want to achieve and how you want to feel, you should be able to come up with an inspiring Vision for yourself. This is something that you should be thinking about and
engaging with on a daily basis. 
While there are changes and disruptions to your HSC year, if you keep focused on your goals and work consistently towards them, there's no reason why you can't knock them out of the park! Make a daily to-do list and commit to completing it.
Every
.
Day
. 
3.     Balance is Key!
Most importantly, make sure to take care of yourself and to look after your mental health. Be kind, be patient and be understanding to yourself and to others.
Balancing your study with exercise, socialisation and relaxation is key. Maintaining a balanced lifestyle and a positive mindset will increase your happiness and your motivation during these uncertain times.


The 'lockdown learning' process is new for all of us. However, at HSC CoWorks, we believe that
change brings opportunity.
If we can embrace and enjoy online learning, we will be able to bring the best out of ourselves and make the most of our circumstances. Through focusing on what is within our control, we will all be able to avoid unnecessary stress and stay on track; even where obstacles and challenges lie in the way. 
Now is not the time to be complacent or to make excuses, it's the time to create results! 
If there is anything we can do to support you as you adapt to this new style of learning, please don't hesitate to reach out. We are here to help! 
Our HSC Specialists are ready to take any questions you have about the HSC process or about how your child can take control of their HSC year and achieve the results which they deserve.


Get into contact with us via messaging our live chat or calling us on 1300 967 890. 
Check out our previous blog post on setting up your at home study space by clicking here.