Hi, my name is Portia Gooch, and I am a Senior Coach at HSC CoWorks in Bondi Junction and Regional Ambassador for the HSC CoWorks' Virtual Campus.
However, in my time outside of the office, I am also a psychology student and a youth mental health worker with a passion for encouraging resilience and stress management in young people.
From my personal experience and my work with adolescents, I recognise that the HSC is one of the most stressful times that a young adult may face. The pressure of assignments, parental expectation, and self-doubt can place a huge weight on the shoulders of a student, and this is before considering the social challenges that often come with being in high school.
At HSC CoWorks, we are dedicated to providing students not only with academic support, but with the skills they need to be successful in life beyond the HSC. Part of this involves learning to manage their mental health in an effective way. As such, this year we will be participating in R U OK? Day.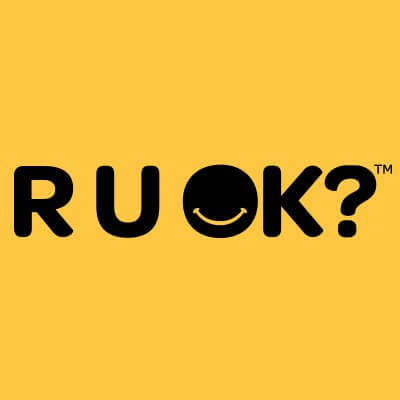 What is R U OK? Day?
Held on September 12th 2019, R U OK? Day is Australia's national day of action in mental health support and suicide prevention. The mission of this day is to teach individuals the skills they need to support their friends, colleagues, and family if they are struggling emotionally or psychologically, and equips them with an understanding of how to seek help if they themselves are struggling.
How we will participate
From Monday September 9th to Sunday September 15th, each of our HSC CoWorks offices will be adorned with R U OK? posters which outline the most appropriate ways to seek support to deal with stress, anxiety or other psychological difficulties. Likewise, our session leaders will brief students at the start of their weekday sessions with tips on how to manage stress during the HSC, and how they can work with their teachers, parents, friends, and professionals where necessary, to make their HSC experience as smooth as possible. Click here for our tips, developed by Portia and our Head Marker Donna Redman (Donna started a company Awaken Youth, which delivers professional development workshops for high school teachers in the area of youth suicide prevention).
We recognise that discussions of mental health may be distressing to some students. If you have any questions, please don't hesitate to contact us ahead of time to discuss the matter further. We look forward to working with the students to make HSC CoWorks' inaugural R U OK? Day a success!