Break it down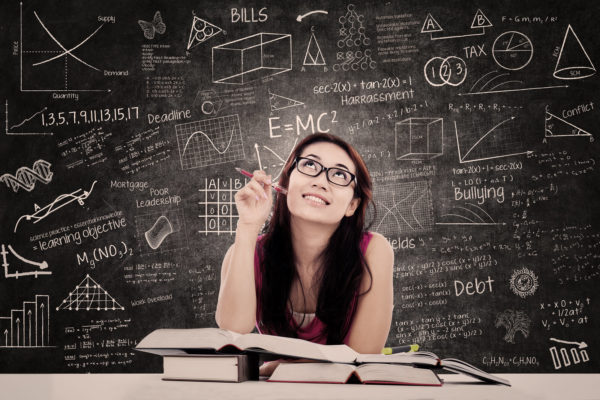 The HSC General Maths syllabus covers both Preliminary material and year 12 material. All together that is 14 individual topics which include at least two sub-topics. That is a lot to cover, especially for larger assessments such as trials or the final HSC. A way to make studying for all of these topics less daunting is to break down each topic. Create a summary of each, with essential formulae and methods that are necessary for success with any question you could come across. This behaviour is crucial as remember, not every formula is on the formula sheet.
Study checklist
After you have broken down your topics, it is essential to PLAN. You must think about what you need to do TODAY, TOMORROW and NEXT WEEK to stay on top of all of your topics and achieve the results you deserve. For General maths, I found the most efficient strategy was a study checklist. Create a list of to-do's with each topic you must cover before your exam and aim to tick at least 2-3 topics off every day. To tick off a topic, you should know the formula's and techniques that you need to master and have completed an assortment of challenging questions from past exams. This behaviour will ensure that you cover everything that you need to before your exam and keep you on track to succeed.
Learn from your mistakes (GRIT)
The main complaint of General maths students after receiving assessment feedback is "I made a lot of silly mistakes." These type of errors are very easy to do in maths; marks can be lost quickly for rounding incorrectly, using the wrong units or missing a crucial part of the question. However, topic tests and assessments are beneficial for figuring out your weaknesses. It is inevitable that throughout these tasks you will make mistakes however you should not allow these setbacks to translate into a belief that you just cannot achieve in a certain topic. You must apply "GRIT" towards your mistakes and make it your mission to figure out how you can get to the answer. You should always go through your previous assessments and re-do the questions you did not achieve full marks in as it is likely that you would repeat these mistakes again. This action will also allow you to figure out which topics are challenging to you and you may then focus on persevering in these to understand.
Challenge questions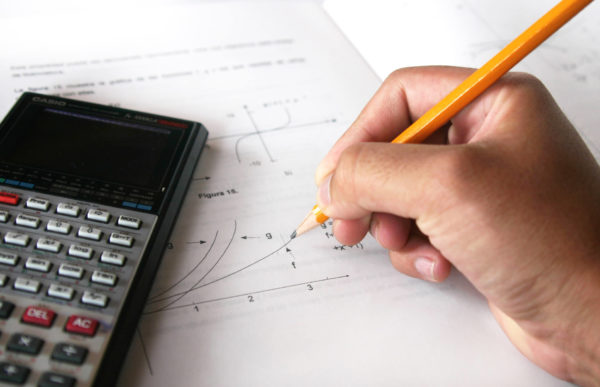 "Without struggle, there is no progress"
Your assessments and exams are designed to challenge you. Therefore, it is crucial to prepare by completing the most difficult questions you can find. It is always tempting, especially in maths to focus on completing simple multiple choice and textbook problems to gain the most basic understanding of the topic. However, this is not what you will be tested on. By practicing previous Trial/HSC/exam style questions you will have a better idea of what the questions will be like in your exam, and you will develop skills and prepare your brain to respond to what the question is asking you to do. After completing these type of tasks, your brain will be able to make connections in the exam room which will reduce the chances of you slipping into a state of drama (a.ka 'panic').
Daily.
Possibly the most important behaviour to succeed in General Maths is to PRACTICE and TRAIN constantly. Ideally during the HSC, especially before trials and exams, you should be completing at least a few challenging questions every day. This action allows you to flex your brain muscles and strengthen the connections you have made surrounding your topics. By building General Maths study into your daily routine, you will constantly be developing your skills and become highly familiar with the types of questions you will see on your exam.
"We are what we repeatedly do. Excellence then, is not an act but a habit."- Aristotle
Through integrating these behaviours into your study routine, you will see the effect that positive study habits, planning, and persistence contribute to your understanding and overall results.