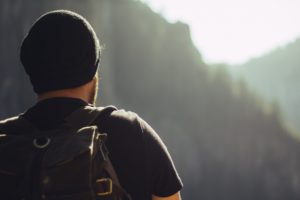 If you're one of the thousands of students who've decided to take a gap year before settling down to uni, you've made a great decision. If you're doing it to travel with friends, take some time off from school, or just work out what it is you want to do with your life, a gap year is the perfect time to allow it to happen.
Also, you're likely to not have this level of freedom again for a while, so it's a good idea to use it while you can. But don't waste your gap year in pubs and on beaches. Why not take the time during your break to make it purposeful and focused? Use your time productively and you can still have enormous fun doing it.
Volunteer Somewhere Remote
If you want to take some time to travel, it's an excellent alternative to school for now. You'll gain new perspective, meet new people, and create great memories. So why not use this chance to travel and make a difference in someone's life?
If you're like many Australians, travelling around Eastern Asia is a likely destination for you, and you are sure to be exposed to the ways that the other half of the world live. You have the chance to make a difference by volunteering in many organisations. Use sites like Voola or Projects Abroad to connect with an organisation close to your heart. Teach English to nomads in Mongolia, work with animal aid in India or volunteer at a special needs clinic in the Himalayas.
Do Some Work As You Travel
If you want to travel, you don't have to save up thousands before you make a go of it. You can actually find work while you travel. Wake up on a beach in Thailand, spend a few hours working, and then head out for lunch overlooking the bay. Make your money as you go.
You can teach English in South Korea, work freelance jobs using your skills from anywhere, work in a hostel, or become a ski resort bum in Canada. Whatever you choose to do, it will give you valuable skills and it will look fantastic on resumes when you start looking for permanent work.
Become an Aupair
An aupair is a fancy term for a live-in nanny. If you have a way with kids and you are reputable and well-liked, you could try working as an aupair. You'll get the chance to live overseas, spend time among the locals, learn a new language and make a difference to family's life.
You do get paid as well living as an aupair and your time spent there goes towards other aupair jobs in the future, if you like the lifestyle. You have to be great with kids and be open-minded to living a new life.
If you're considering a gap year, you can do it in such a way that actually looks good for your future. It doesn't have to look like you've been bumming around, but that you took some time off to find yourself, better yourself and learn more about the world while doing so.