The CoWorks Mosman Open Day – 3rd of February 2013
From Term 1 2013 we will be opening our doors in Mosman to provide our comprehensive HSC tuition program as well as our series of HSC events to students who live on the North Shore of Sydney. Since 1996 we have had many students who have made the weekly journey to our offices in Bondi Junction coming from Mosman, Longueville, Manly, Lane Cove, Balmoral, Balgowlah Castlecrag, Northbridge and sometimes further but from Term 1 2013 on students living in these areas will only need to travel to Spit Junction in Mosman to access our systems for HSC success.
From 1996 to today we have developed programs and systems that go a long way to ensuring our students become successful HSC candidates and life long learners . Our record on a yearly basis both of excellent individual subject results and HSC state all-rounders reflect both the value of our systems and our ongoing commitment to student results.
We believe that great results whether in English, Maths or Chemistry come from a willingness to develop the skill rather than assume that great results come from something called 'talent.' If you want a great result you can have it.
We believe that working closely with each student by considering their individual needs is the key to HSC success. No two students are the same and we are committed to achieving the best outcome for each of our students at The CoWorks Mosman Students often travel through school unnoticed and avoiding the subjects that they don't feel confident in. At The CoWorks Mosman, we monitor student performance on an ongoing basis and act accordingly.
This is why we have developed an HSC tuition model where your student can choose to be supported in the subject they need help with rather than a rigid structure that meets the needs of the school or tutor. Needless to say we are always working on whatever your student is working on at school and our goal is to build confidence and achieve great results in subjects where a student might be lacking confidence as well as maintaining strong performance in preferred subjects.
Our one stop HSC tuition service for all subjects gives students the freedom to focus on the subject or topic that requires the most attention at a particular time to optimise their performance in assessment tasks and exams.
Whilst schools generally do a good job of teaching content we know that students want to know how to write a great essay or how to do well in their Economics exam because a great result is what its all about. We are yet to meet an HSC candidate who doesn't want to do well.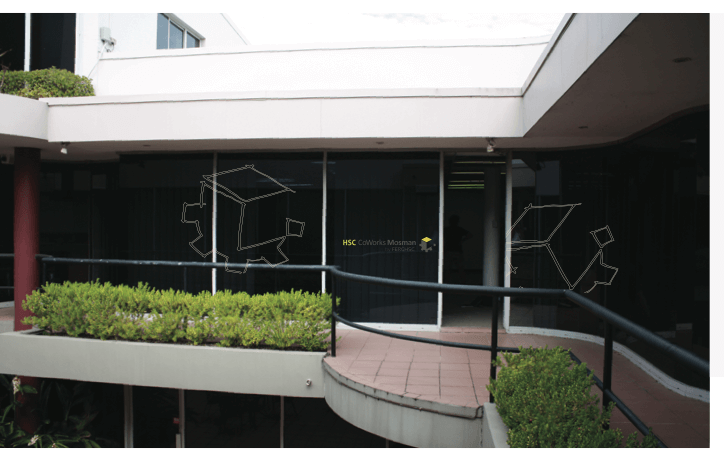 In the school environment teachers are forced to race through course material often leaving behind students who fail grasp concepts. For example in Maths if a student fails to grasp a significant step in a topic, that will impact on their capacity to understand other components of the topic and the course overall and as you will know this will impact on your students confidence moving forward. Further, in subjects like History and English, a classroom teacher often doesn't have the time to teach the skill of essay writing.  We have a system for teaching the skill of essay writing.
This is where we step in. We are constantly reviewing students understanding of topics by providing exam style tasks in every session as well as having an interactive online program that further supports student performance.
We have trained, experienced  HSC teachers,and ex-FergHSC students who are high achievers themselves who have been rigorously trained in our systems who will be working with your student. Our team not only have detailed textual  or topic knowledge, but they understand that the main game is the acquisition of skill and confidence when dealing with assessment tasks and exams. The tutors own recent experience of the HSC is invaluable for current students.
We are talking about  providing our students with the acquisition of lifetime learning skills and we have a lot of anecdotal evidence from ex-students who are still using our strategies at university and beyond.
Needless to say we are highly familiar with the HSC cycle and acknowledge that for many students for the first time in their lives they have to become accountable. They don't want to to walk out of that last exam saying 'I Wish I'd done more study'. They want to leave that last exam saying 'I went hard, I learnt to put in, I'm really looking forward to my results coming out, I really deserve a great time at schoolies, a gap year or uni. and I'm ready for the next exciting stage of my life!'
We look forward to meeting you at our Open Day or if  you are viewing this after the 3rd of February  fielding your enquiry about further information or seeking an interview to enrol your student in our program.
Contact us about our Open Day.