The changes to the new English Syllabus are certainly in full swing. Our year 11 cohort are currently studying the new Preliminary curriculum and will be the first to sit the HSC course in its revised form. With all of these changes, you may be wondering how HSC CoWorks have been preparing to support your teen as they venture into a wilderness of new assessment tasks, new texts and a new style of questioning in the HSC examination.
Well, we've certainly been busy. Our team have developed a suite of resources to upskill our visionary team of coaches. They've been accessing video resources we've created, along with fact sheets, webinars and even a weekly quiz to test their understanding of the revisions. We've also been very busy redeveloping our website resources, Essay Building Templates and practice essay questions to ensure our students have lots of opportunities to stretch and challenge themselves with the new syllabus content, no matter which texts their teachers select for them to study.
In short, we're excited about these changes and we're feeling super confident in our ability to coach our students to HSC success. The aces up our sleeves are the skills we possess to help your teen adapt to these changes. We know the powerful questions to ask to keep them moving towards their vision by challenging and redirecting them every time they find themselves trapped in a state of problem and drama. This will inevitably happen from time to time – the HSC journey is filled with twists and turns – especially when significant changes are thrown into the mix.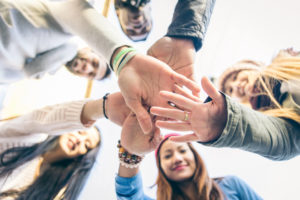 But, with a team of upskilled and experienced coaches behind them and a vast array of newly developed tools and resources at their disposal, they certainly have a great opportunity here for success if they have the right attitude. As with every challenge they'll face, it all depends on the level of commitment they're prepared to bring to path.
We're ready to walk alongside them each step of the way!