In 2018 there have never been more distractions for HSC students to take their focus and energy away from a year that will have a huge impact on the direction of their life.
Whenever a student indicates that they 'just can't focus' or 'I get distracted so easily' or 'I'm very good at procrastination' it is clear to me that this is simply a sign that they either do not have a clear vision of what they want to create through their HSC or alternatively they have forgotten about all the benefits and rewards that await them at the top of Mount HSC (aka their HSC Vision).
Using John as an example, if he is 10/10 committed in achieving his HSC vision then he is going to need to work at keeping these connections and pathways in his brain fired up so the actions he takes on a daily basis are consistent with its achievement. If these connections and pathways become tenuous and weak it is unlikely he will have the will power/discipline/motivation to complete the most important tasks.
John's HSC Vision: Use my HSC to create a better future for myself, Canada trip post HSC will be that much better if I have zero regrets, Business related degree, Schoolies will be that much better if it is a reward for all the hard work, 85-92 ATAR, i want to use the HSC to demonstrate that I have persistence, courage, determination and resilience in the face of challenges.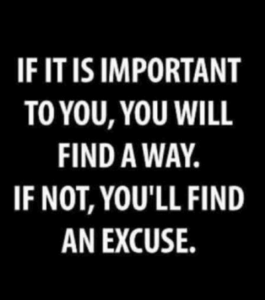 When it comes to eliminating distractions and crushing procrastination an HSC student is no different to an Olympic athlete, a corporate ladder climbing warrior or a small business owner looking to grow their business. If the vision isn't clear and front of mind, then distractions will look even more attractive, procrastination will become the default decision and a problems and excuses will creep into the campaign.
The antidote to distractions, procrastination, problems and excuses is to engage with the vision daily so as to give our brain the best opportunity to choose the path to progress and results over the path to inertia.
In our next part to this series on 'Getting and staying motivated for HSC success' we look at three ways to engage with your vision daily to stay motivated towards the study actions that count.
If you missed our 1st blog of the series on getting motivated and eliminating distraction, you can view it here.
Be sure to read our next blog 'Engaging Your Vision to Stay Energized Towards HSC Success' as the final piece in this series: CLICK HERE TO READ