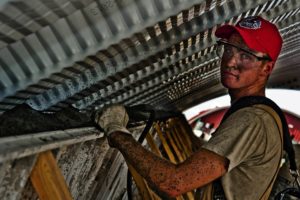 It seems not that long ago that Australia ticked over to its 20 millionth citizen. Now the number is slowly getting to 25 million people in the country, with it only set to rise faster in the future. There is one industry that is very happy with these numbers. It's the reason that everyone involved in the building industry is paid so well and has so many job prospects.
Getting involved in the building industry doesn't just look like wearing a hard hat and holding the road signs for when the trucks pass by. The building industry has room for everyone in this field.
Those who enjoy hands-on work can get their heavy-duty machinery license and earn an enviably high salary. There's a lot of money to be had sitting in an air-conditioned grading truck all day.
The building industry is always looking for talented project managers who can manage large groups of trades, deliveries, time frames and materials. Project managers are paid very well to keep to the delivery time of their job, and they often can get some great bonuses. Not to mention that there are always postings for project managers. It does require some management skills, but there are more jobs than current project managers to be had.
For the higher skilled work, a uni degree can land you in an engineering firm performing draftsman work. You get to draw houses all day, play with cool software, and you earn a lot of money for it.
Building and construction has a potentially very good future with the rise of Australia's population. There will always be more houses to build, more buildings to construct, and more money to earn in this great career.