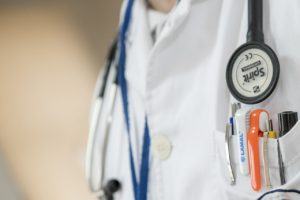 Computers will change the way the world works in the future. It will literally change the way the world works. Work will be different in the future. Some jobs will be eliminated and others will spring up as a whole new career never thought about before.
Working in medicine is one of those careers that are pretty much future-proof. There won't be a doctor computer in the future any time soon. The world of medicine can breathe a sigh of relief as they can secure their futures for a long time to come.
It requires a lot of hard work to enter the field of medicine. Even if becoming a doctor isn't in your future, other medical professions do require a background in biology and science and hard work during school.
Becoming a paramedic is a popular choice for young Australians. There are several options to work overseas in places like London, Paris, or New York City with a paramedic's degree from right here. Some courses even offer exchange programs for this very reason.
A truly worthwhile field to get into is pharmacy. A pharmacist earns a significantly higher wage than other recent graduates in the medical industry. Many young people use their pharmacist's qualifications to travel as there is always a need for pharmacists in countries like Canada and America.
Medicine has the ability to branch off into specialised fields as well. Just like any other industry, the more focused you are on a certain area, the more you earn as a professional practitioner. You could even become a private researcher who doesn't see clients, but spends time researching cures and vaccinations for the big diseases of the day.
If you're willing to spend some time at school, the rewards of working in medicine are extensive. You get to help people improve their lives, work in your chosen field with no end in sight, and get a great salary from it.
See more Jobs of the Future articles on the HSC CoWorks Blog.