"Instead of wondering when your next vacation is, maybe you should set up a life you don't need to escape from."
Seth Godin
Whoever said that a career is all about work and no play, they've got it wrong. Airbnb is a disrupter business shaking up the hotel industry across the globe.
If you're interested in creating cool new gadgets, more of a math-whiz, an Instagram addict (#instadaily), or a marketing guru… it seems that Airbnb has it all with positions including Engineering, Finance/Accounting, Photography and Marketing.
As an innovative San Franciso based company, Airbnb has created an online marketplace running over 192 countries for people to list, discover and book unique accommodations around the world. If you've ever fancied living in a something a bit different, try a tree house for a night in the UK, an igloo in Austria or even a tipi in Spain.
The fun doesn't stop there, as their collaborative culture allows Airbnb's  employees to create, learn and play together whilst working. As part of their employee benefits, they are given a $2000 allowance per year to travel worldwide, bring their dogs to work on a daily basis, go on field trips and play with their in-house national Scrabble champion.
These great ideas began with their 3 co-founders Nathan Blecharczyk, Brian Chesky and Joe Gebbia who had a great vision and the persistence to achieve it. Nathan Blecharczyk was already becoming an entrepreneur whilst he was in high school, selling to clients in more than 20 countries. Which means for all you HSC CoWorkers, it's never too early to have great ideas and start implementing them!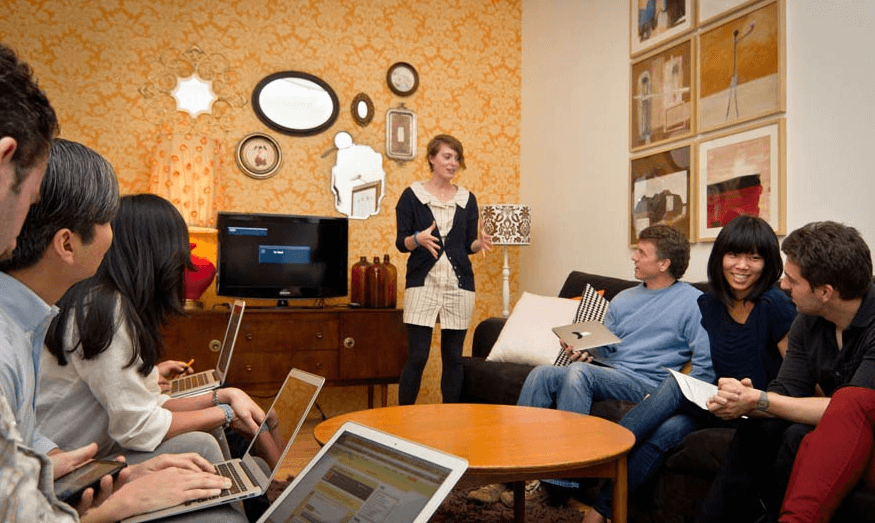 At HSC CoWorks in our Sydney-based Bondi and Mosman offices, we provide the highest quality HSC tuition to help you get to where you want in the HSC campaign and beyond. So don't forget guys, there are so many opportunities waiting for you past the HSC in 2014 but it all begins with a great vision and sense of determination!
Want to know what its like to work at one of the worlds fastest growing companies? Watch this video.