Enrolments are now closed for HSC 2017 students at all campuses
Are you looking for a HSC tuition service that will:
Start GUIDING & PREPARING your child for the HSC from Year 11?
SUPPORT your child with their assessment tasks, essays and provide MOTIVATION & ACCOUNTABILITY throughout the HSC journey?
DEVELOP your child into an INDEPENDENT operator who is ready for challenges post HSC?
At HSC CoWorks our main objective is to of course improve a student's results but also to develop the skills they will need to put them in the best position to achieve their dream ATAR and therefore access their preferred University course.

We support students face to face in the subjects outlined across as well as having online resources for additional subjects.
Major HSC Subjects We Coach In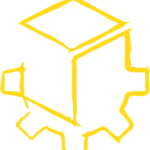 Ancient History
Biology
Business Studies
Chemistry
Drama
Economics
English (all levels)
Geography
History Extension 1
Legal Studies
Maths (all level)
Modern History
PDHPE
Physics
Studies of Religion
Visual Arts