Should I Go To University?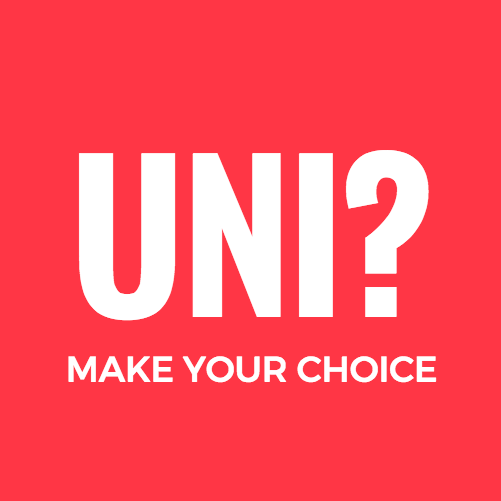 Should I Go To University? Make Your Choice
[spacer height="20px"]

I think it's time to address some of the questions many of you have about going on to tertiary education. I understand that it might be daunting, and some might not see it as worthwhile, but let's just see if university does have something to offer you.
You've probably heard about the stories of people who've dropped out of university, or never went in the first place and went on to found successful businesses, making their millions in the process. You might be tempted to say that's a good reason not to go to school. That's a one-sided picture of reality.
Universities still offer young Australians a leg up in today's society here and around the world. You'll have more opportunities and higher salary options available to you. It's our firm belief that university is still worth your time, as long as you put the work in. You've probably also heard many stories about people who have a degree but it's useless because they didn't need it, or didn't actually know why they were going to university in the first place.
Let's take a look at why we believe university is still a solid decision for young people wanting to build a future for their selves.
We believe university is all about choices, and it's a great lead in to why you should enrol after school.
Choose Your Courses
All throughout your schooling you've had a run of courses chosen for you, either by your parents, your friends, or the government. Besides an elective or two, it's mainly not been your decision. That all changes in university.
All of a sudden, everything is your choice. It can be overwhelming to suddenly have that choice pushed at you, but it's actually pretty freeing and fulfilling to be able to make a choice out the courses that interest you and the career path you want to take. Now you get to pick a class that you're excited about and that interests you.
Choose Your School
Once again, you probably didn't have much say in the school you attended. It was simply the one closest to your house, or maybe the only one available in your town. Now, you have the whole country, and the rest of the world of schools to choose from. You can decide what's important to you, and make your choice of school on your personal preferences.
Do you want to remain close to home? Do you want to pursue internationally recognised schools? Do you want the chance to study something in another country? Do you want a specialised school in your chosen field? You have the freedom to make these decisions now.
Choose Better Careers
It's no wonder so many people choose to go to university. Not only can you choose your course, choose you school, but you can also choose your career. You have so many more options when you have a degree. You're unfortunately limited when you don't have a university education in the kinds of careers you want to pursue. While it's true that many people make their own careers without needing a degree, your choices in the career market open up so much more when you have that education backing you up.
University is the right choice for your future. Make the right move by enrolling in a university and watch your world open up.