Should I Go To University? Better Yourself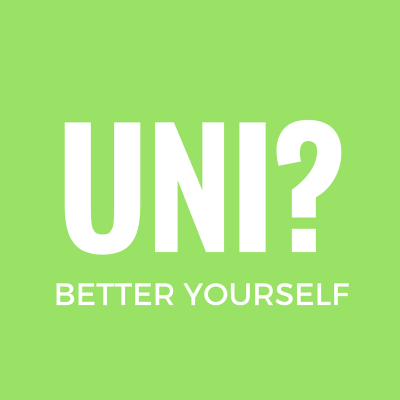 As we conclude our series about going to university, we look at all the different ways that university is still a great decision for young Australians. In this final chapter, we'll look at how the decision to go to university will make you a better person.
Did you know, it was said that 200 years ago, people who travelled were respected and valued as much as people value a university degree today? It makes sense when you think about it because you achieve the same results in school as you would traveling around the world. How does school and international travel make you a better person? Let's look at the similarities
Gain New Contacts
When you go to university, you're going to meet a whole new group of people. For many, this is a shock to the system when you might have grown up with the same group of friends since you were in primary. You've become familiar with your friends, you all think the same and you all generally like the same things.
It's a huge challenge then to come to university and meet new people after you've left your familiar group at home. But it's a great way to create a new set of contacts. You might start hanging out with people who have connections to new opportunities you never knew existed. Your friends, your fellow students, and your teachers instantly multiply the contacts you have, and they are a great resource to use in the future.
Gain Exposure to New Ideas
Another benefit to meeting so many new people and studying in university is all the new ideas that you'll be exposed to. It's suddenly going to challenge the way you think, and the way you've been brought up to believe the world is like. That can truly shock people if you're not prepared to accept that your way of thinking isn't the right way or the wrong way. It's a different way.
Of course when you learn new ideas, it can spark new thinking and change some behaviours in you. It can inspire you to make a difference. It can push you towards a career path that you might never have considered in the past.
Gain Transferable Skills
As you study and get experience in university, one of the best things you'll come out with is a new set of skills that you can transfer. At the moment, the average number of years you'll be in a job is 7 years. That number is steadily decreasing as more people find out how they can seek out something new and exciting. It's much more valuable to your employers if you can offer a set of skills rather than just know how to do the one thing. In other words, you'll make more money because you know more skills. It's a good trade-off.
University isn't for everybody. We'll be the first to admit that there are plenty of people who would be better suited as entrepreneurs or working a trade. It's a shame that many enrol into university with their eyes closed to why they are doing it in the first place.
We'd rather you take the time to consider what it is you want to get out of university, because it has so much to offer you. We truly believe that it will make you a better person because of all that you'll experience there. Take the time to weigh your options, and enrol with open eyes to what you're about to experience. It will change you in new and exciting ways.