Fergus Gardiner, Director of Studies
Fergus has been in the teaching profession for over 30 years. He has taught in Victoria, Queensland and New South Wales. In Queensland he was instrumental in introducing school work experience programs, establishing Film & Television Courses and was for many years a State Moderator for student assessment. On returning to NSW in 1984 he was an HSC classroom teacher for many years at schools across Sydney, as well as having a number of years marking HSC English with the NSW Board of Studies.
In 1996 Fergus set up FergHSC (rebranded HSC CoWorks – 2013), a tuition centre in Bondi Junction, which has since created 1000's of HSC success stories. Fergus and his team have spent years creating a robust online system to work in conjunction with the face-to-face support students receive. Our online system provides HSC resources, allows students to build essays; Submit written work in a range of subjects for marking by our HSC experienced marking team; Complete short answer and multiple choice questions in over 15 subjects; Structure their Planning for each subject using the HSC CoWorks recommended tasks; Assign Coaches to keep them accountable; and Message the Coaching team at anytime.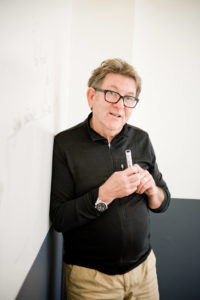 Fergus remains passionate about the power of education and life-long learning to open the doors of opportunity and to create a rich and rewarding life for all of his students. His Company Vision is to Hard wire the skills that create great HSC results and future success.
On a personal note, Fergus is married to the fabulous Carol.They have two fabulous adult sons, two fabulous daughter-in-laws, three gorgeous grandchildren and a very naughty Portuguese Water Dog named after the legendary All Black rugby player 'Danny' Carter. When not working on the business, Fergus' loves nothing more than watching his grandson and the All Blacks play rugby, playing with his grandchildren, skiing, trying to hit a golf ball, cycling and of course lots of reading.
Jesse Gardiner, Head Performance Coach & Business Manager
Jesse is the Business Manager as well as the head performance coach at HSC CoWorks. Jesse joined the business in 2008 after a number of years working at an international investment bank. Jesse has a Bachelor of Business from UTS and is a Certified Life Coach with Life Coaching Institute of Australia as well as a Certified Brain Based Coach through the Neuro Leadership Group which applies Neuroscience to performance coaching. He is passionate about working with students to help them develop clear goals and also overcome obstacles so that they may achieve the best possible ATAR. Jesse's own Life Coaching and Business Coaching business was launched in 2013 and he currently works with clients in New York, London, Auckland, Melbourne and Barcelona to help them achieve success and improve performance in their field. All of these coaching principles can be applied to working with High School students, giving them the tools they need for success in the HSC and also University. Skills such as having a Clear Vision; Goal Setting; Effective Planning & Time Management; Accountability.
On a personal note Jesse also happens to be Fergus' son and when he isn't working at HSC CoWorks he is reading business books, hitting the gym, learning Brazilian Jiu Jitsu or spending time at the beach with his wife, Sarah and son Anderson.
Jesse's About.Me Page: http://about.me/jessegardiner/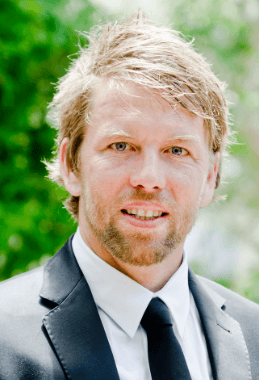 Carol Gardiner, Office Manager
Carol Gardiner joined the business officially in 2012 as a consultant whilst maintaining an ongoing interest in the company she co-founded, Botton & Gardiner (designers and suppliers of public space furniture). Carol's expertise in customer service and strategic direction is a significant addition to our team. Carol is thrilled to be bringing her expertise to the family business.
She has of course been contributing to the business for many years being Fergus' wife and Jesse's mother. Carol is responsible for all things concerned with the administration of the business. On a personal note she loves watching her grandchildren grow up (which is happening very quickly) and enjoys yoga, reading, travelling, skiing and spending time at Pacific Palms with the family. She too thinks that Danny the dog is naughty but adorable and sees him as being a work in progress.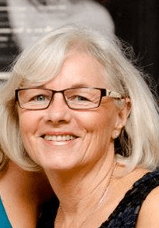 Sarah Gardiner, Business & Operations Manager
Sarah Gardiner is the Business & Operations Manager at HSC CoWorks, working primarily behind the scenes managing the day to day operations and the HSC CoWorks Team. Sarah joined the business in 2015 after 10+ years working in the Wealth Management divisions of Citigroup and Morgan Stanley and she is also a Certified Brain Based Coach, through the Neuroleadership Institute.
Sarah joins the business with a passion for giving students the best possible chance at success in the HSC whilst also recognising that many of the skills which HSC CoWorks embed are the skills that will give students future success in their chosen field. Skills such as Confidence, Vision, Planning & Accountability, Perseverance and Overcoming Challenges.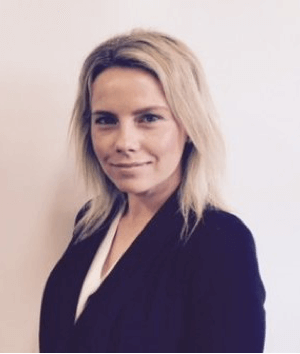 Tim Kennedy
Tim Kennedy was a school classroom teacher for many years until he decided to move to tuition full time. Tim has been tutoring students across the North Shore to HSC success since 2000 as well as tutoring students at the HSC CoWorks Bondi Junction and Mosman tuition centres since 2010. Tim is well respected by both the students and coaches for his dedication to their personal HSC success. Tim's background is largely in English however he supports students in all subjects in terms of assisting them with their Planning, keeping them accountable to working on the subjects they tend to avoid and also assisting them with their critical thinking and writing technique.
Tim has marked the HSC for the NSW Board of Studies for many years and also contributes to the marking of our online essay submissions.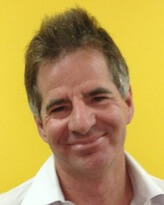 Donna Redman
Donna has been a member of the HSC CoWorks team for over 5 years now as an online marker, however recently has accepted the role of Head Marker for student online submissions and will also be working with HSC CoWorks students face-to-face in the Bondi Junction campus once a month on Sundays. We invite all students to meet with Donna when she is in the office and students from our Lindfield and Mosman campuses are also welcome to attend.
Donna has extensive experience as a head teacher, tutor and HSC marker in the areas of English and Studies of Religion.
Donna loves teaching and is very passionate about assisting students achieve their best in their learning, mindset and overall wellbeing. Last year Donna started a company Awaken Youth, which delivers professional development workshops for high school teachers in the area of youth suicide prevention. She is also a keen fiction writer and published her first young adult novel in 2015, Awakening Sebastian.
Donna also has extensive experience marking the HSC Papers with the Board of Studies.
Donna is a very goal orientated person with a positive outlook. She loves to pack life full of positive experiences that mainly revolve around her family, travel, the outdoors and helping young people to succeed.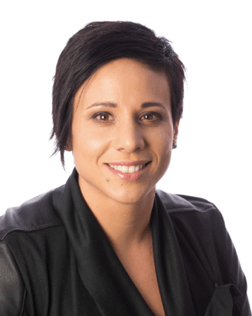 The Coaches – "Today's Coaches, Tomorrow's Leaders"
In addition to Fergus, Jesse, Tim, Laurence, Meta & Trudy, our Coaching Team is also made up of 25+ highly successful University Students who as a group received an ATAR average of 98+. These individuals receive weekly training to develop their coaching skills and improve their impact on a student's results. Our Coaches support HSC students in an array of subjects, share effective study strategies & technique, as well as act as mentors to the next stage in many HSC Student's lives – University Life.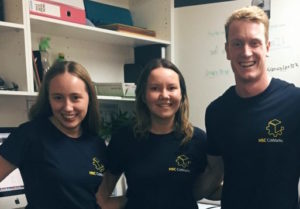 Online Marking Team

Our team of highly experienced HSC markers (with experience marking the HSC examinations with the Board of Studies) will return all work submitted through the website within 72 hours of submission.
By giving students access to these experts throughout their HSC journey students have the opportunity to improve their writing, clarify their understanding and receive invaluable support and advice from the very people who have marked the HSC examinations.
We encourage students to submit work throughout their HSC campaign so that our team of markers can provide support and direction on how to improve their writing before an assessment task or exam.